Coleen Nolan and Kim Woodburn feud: Kim apologises to Coleen and is "sorry she has no job on Loose Women"
17 October 2018, 11:27 | Updated: 19 October 2018, 19:12
Kim Woodburn has spoken out about her feud with Loose Women's Coleen Nolan, and has offered an apology to her former Celebrity Big Brother housemate.
Kim Woodburn, 76, and Coleen Nolan, 53, were thrown together during series 19 of Celebrity Big Brother back in 2017.
And Kim has now spoken out after the infamous clash between the pair on Loose Women a few weeks ago.
She said: "I was asked to do Loose Women and I didn't think it would turn out like it did - very hurtful.
"I was shocked as much as anybody else that it happened. I was told that it was a reconciliation on Coleen's behalf.
"I don't know if the producers didn't tell her, or if they conned both of us to get us on. I don't wish her any harm and I'm sorry she has no job on Loose Women.
"I can say hand on heart, I didn't cause it and I hope, in time, she gets back on her feet."
The clash on Loose Women saw CBB winner Coleen Nolan met with thousands of Ofcom complaints, which resulted in her taking time off from the show and postponing her solo tour.
Here's everything we know about the friction between the 76-year-old Queen of Clean and the 53-year-old Loose Women star's troubled relationship.
Read more: Watch Kim Woodburn erupt at Phillip Schofield on This Morning
Coleen and Kim in Celebrity Big Brother 2017
Kim made quite an impact on the CBB house by ruffling feathers will all the housemates.
Game of Thrones and Trainspotting star James Cosmo agreed with Coleen's grievances against Kim a number of times during his time in the house and once said "All she wants to do is shout at you."
The pair ended up ignoring one another as they failed to have a conversation without ending in a row.
Kim said that Coleen wasn't a 'worthy winner' of CBB
The cleaning superstar was very vocal about her disappointment that Coleen Nolan was the winner of Celebrity Big Brother, beating Jedward bothers John and Edward Grimes.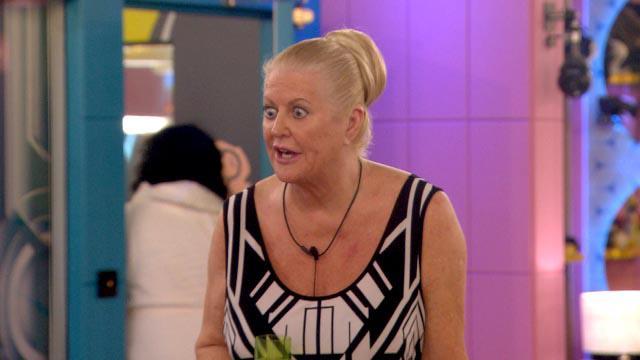 She was quoted as saying: "She shouldn't have won that show when there was Jedward. It should have been Jedward. God knows. I'm a little bit tired of all these people on Loose Women winning.
"She's got a good following apparently because she does a column but it was wrong that she won that show."
They butted heads again on This Morning
Kim appeared on an interview with Holly and Phil on This Morning in which they live linked to the Loose Women studio where Coleen and her fellow panelists including Linda Robson were.
When asked if Coleen had anything she'd like to say to Kim she said 'no' to which Kim replied 'I feel the same way dear'.
Linda couldn't resist but have her pal Coleen's back and shouted 'Well no one likes a sore loser, love!".
They tried to reconcile...but it didn't work
A year on, Coleen invited Kim to join her on Loose Women on Wednesday 29th August to try and put their longstanding feud to rest.
However, things didn't quite go to plan and despite Janet Street-Porter (dressed like Judge Judy) trying to mediate the situation Kim soon got very upset.
Linda Robson tried to comfort her but Kim snapped "don't be two faced" before launching into a rant that saw her walk off the set.