Roxanne Pallett Celebrity Big Brother 2018: Why did Emmerdale star quit the show and who is her fiancé?
1 September 2018, 11:48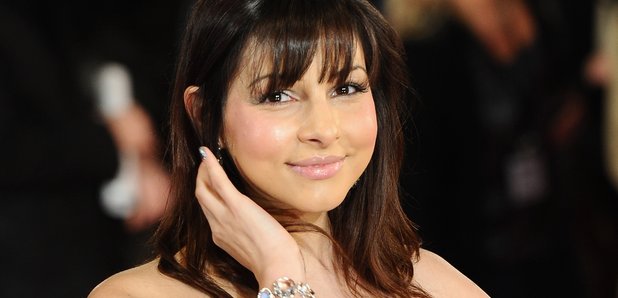 Roxanne Pallett has caused Celebrity Big Brother controversy after she demanded Ryan Thomas be removed from the Channel 5 house for punching her.
Roxanne Pallett quit Celebrity Big Brother on August 31, days after accusing Ryan Thomas of "punching her like a boxer".
The accusations caused controversy after Celebrity Big Brother viewers saw her beg for Ryan to be removed from the Channel 5 house for 'punching' her in the side.
Roxanne is best known for playing Jo Sugden in Emmerdale, and recently made headlines after suffering injures from a horrific car crash when the vehicle she was driving ploughed into a wall at 40mph.
Here's what we know about Roxanne including her age, fiancé and more:
What happened between Roxanne Pallett and Ryan Thomas?
The soap actor playfully bopped Roxanne on the arm as she was holding armfuls of laundry.
Later she described the incident as being "intentionally punched six times in the ribs... like a boxer punches a bag.
In scenes aired on Thursday night's show, viewers saw the Emmerdale star burst in to tears in the Diary Room after play fighting with Ryan.
She said: "A boy who's punched me repeatedly, deliberately... he punched me like a boxer punches a bag.
"There was no banter, it wasn't a joke.
"I can't believe you're letting someone stay in that's done that, it's not on."
Big Brother assured her that they took her concerns seriously, and later gave the Corrie favourite a formal warning about his "unacceptable behaviour".
Calling him in to the Diary Room, Ryan was told: "We are issuing you with a formal warning, if repeated, we will have no choice but to remove you from the house."
Did Ryan Thomas and Roxanne Pallett have a secret feud?
The Daily Star claims that the pair had a falling out in 2008 over a dress that Roxanne wanted to wear to the Soap Awards.
Their relationship soured further when she was dating his Corrie co-star Richard Fleeshman.
Ryan allegedly told him that he had seen Roxanne out with another man, claims she denied.
Why did Roxanne Pallett leave the Celebrity Big Brother house?
It was announced on September 1 that Roxanne had left the CBB house overnight.
A statement read: "Roxanne has decided to leave the BB House. The remaining housemates have been informed."
It is not clear if further details will be announced.
What has Roxanne Pallett's old Emmerdale co-stars said about her?
The punch drama prompted several of her former Emmerdale co-stars to take to Twitter, where she was branded "manipulative" and a "compulsive liar".
Charley Webb and Danny Miller both defended Ryan, with the former demanding there be "consequences" for Roxanne's behaviour.
Was Roxanne Pallett in a violent relationship?
Archive footage from 2008 show Roxanne revealing that she had been in an abusive relationship.
The actress appeared on This Morning back in 2008 to discuss a major Emmerdale storyline that saw character Jo Sugden experience domestic violence.
She explained: "I have been living this storyline since Christmas and you're researching it and it brings it all back to you and it's devastating.
"I can't even watch these scenes back without it choking me up.
"I was in an abusive relationship. It's hard for me because it's so close to home. It brings it all back to you."
Women's Aid have since urged people to treat Roxanne gently, claiming that she might have had a flashback while play fighting with Ryan.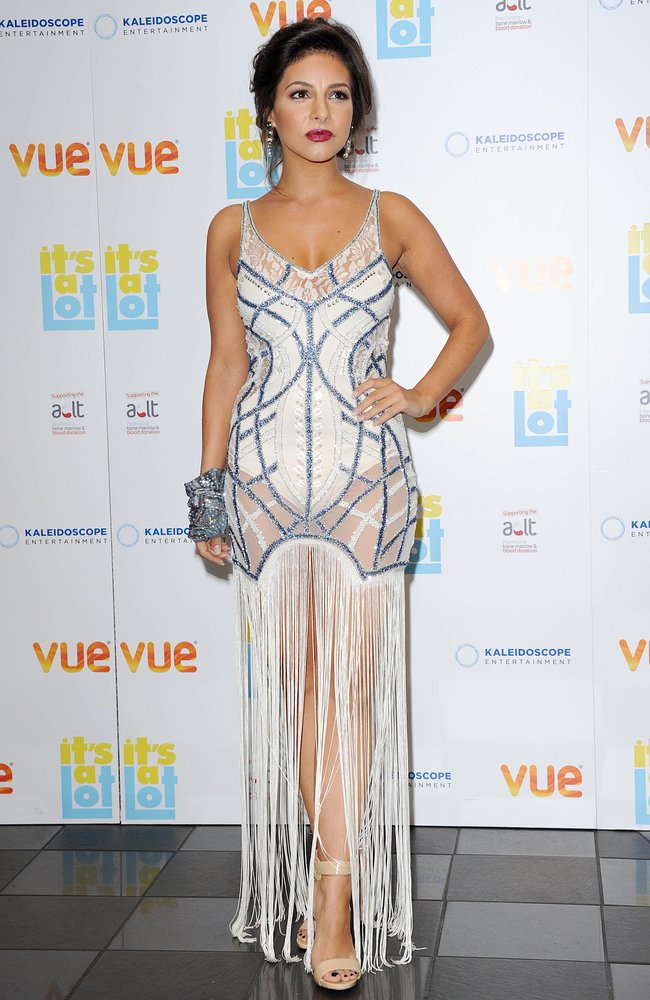 Credit: Getty
Who is Roxanne Pallett?
Roxanne was born in Carlisle Cumbria, and attended Liverpool John Moores University, where she studied a degree in media. Alongside her education, Roxanne also attended the Manchester School of Screen Acting at weekends, and went along to various auditions to make up for not perusing her stage school dreams.
Her last year of Uni saw her writing songs alongside former East 17 band member Tony Mortimer, and soon after she nabbed a recording contract and work in a TV show.
Despite the TV show failed to make it to screen, Roxanne had made a good enough impression in the industry to be snapped up by an agent and land the role as Joe Sugden in Emmerdale.
Roxanne starred in the soap for three years, and appeared in Waterloo Road, Casualty and horror movies Lake Placid 3 and Wrong Turn 6.
However, she recently revealed that she quit acting after enduring constant trolling about her appearance. She said: "I have been told to lose weight, get Botox and change my accent to get a casting.

"I wasn't prepared to do that. I don't feel appreciated as an actress so I am quitting the industry," she revealed.
In 2009 Roxanne placed fourth in reality show Dancing On Ice.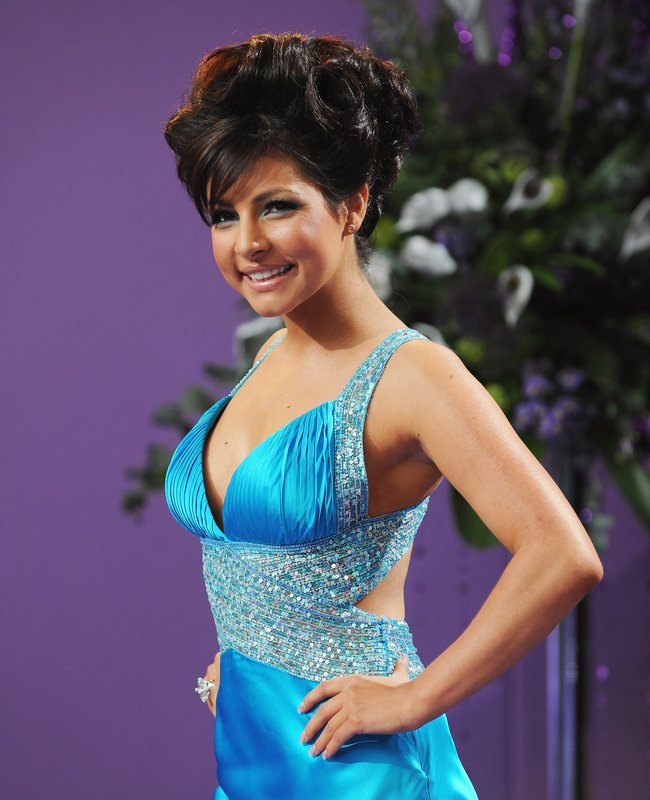 Credit: Getty
Is Roxanne Pallett engaged?
Roxanne recently announced she had gotten engaged to steelworker Lee Walton - just one week after meeting.
The couple met online and bonded over a mutual love of Elvis Presley before Lee spontaneously proposed. He didn't have a ring at the time, so the couple decide to get matching tattoos on their ring fingers instead.
Has Roxanne Pallett been in a car accident?
Roxanne was rushed to hospital after smashing into a wall at 40mph when driving round Hunmanby raceway.
Firefighters were called to the scene, where they spent two hours cutting her from the wreckage, before airlifting her to Hull Royal Infirmary 40 miles away.
Roxanne blacked out for 30 seconds at the time of the accident, and suffered severe bruising and two sprained wrists.
WATCH! The teaser for the new series of CBB: