CBB's Roxanne Pallett tells Ben Jardine that Ryan Thomas 'intentionally' hurt her
31 August 2018, 16:42 | Updated: 31 August 2018, 17:27
New footage from tonight's Celebrity Big Brother shows Roxanne confiding in Ben Jardine about the "altercation" that took place with Ryan Thomas.
Roxanne Pallett has told Ben Jardine that she was left in a "blur of confusion" after being "punched repeatedly" by Ryan Thomas.
In scenes that will air on tonight's Celebrity Big Brother, the former Emmerdale actress will confide in the Married At First Sight star about being attacked by the Corrie actor, explaining that it's the reason why she slept in a separate bedroom the night before.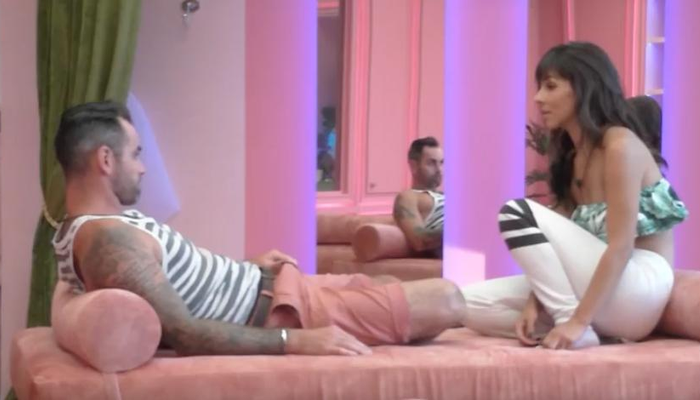 Roxanne tells Ben what happened - and he's in shock (Image: Channel 5)
A clip released ahead of the show reveals that Roxanne tells Ben that the Jason Grimshaw actor left her feeling "sore" after he "punched" her on Thursday's episode of CBB.
The pair begin speaking in the dressing room of the famous house before Roxanne ushers him in to the toilets for a more private conversation.
Here, Roxanne tells Ben that Ryan "punched her repeatedly in the ribs" in an incident she insists was not "play fighting."
Roxanne can be heard saying: "Ryan punched me, it wasn't play fighting, he punched me repeatedly in the ribs there and I didn't say anything, I was in so much pain all night."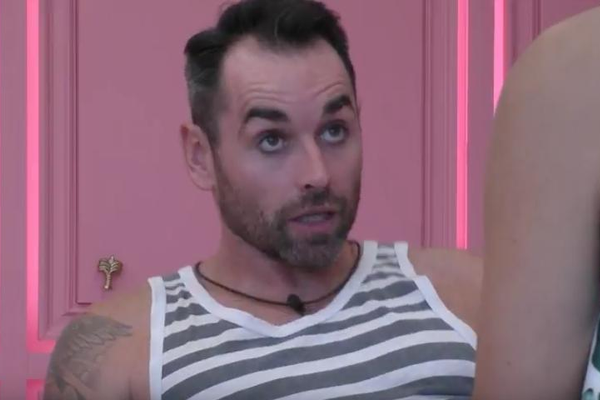 Ben looked horrified as Roxanne gave her version of events (Image: Channel 5)
Her voice begins to wobble indicating she is crying, as she continues: "It was intentional to hurt, he went for it, he did it with his fist and it was so sore and so aggressive.
"I walked off and for the next hour, I was like in a blur of confusion."
Ben can be heard comforting her from inside the toilet, asking her: "Are you alright?"
To which she responds: "No, I'm not."
Ben then asks Roxanne to show him what Ryan did to her, to which he can be heard saying "NO!" following a number of audible punches.
Insisting Ryan had acted with force, Roxanne added: "Yes, he did [punch me] like four, five, six times!"
Roxanne's confession comes after she branded Ryan a "woman beater" despite him touching her in a playful manner on Thursday, and she later called Big Brother to say she didn't want to sleep in the same room as him.
Ofcom have since received 11,000 complaints about Roxanne's claiming that Ryan "abused" her on last night's controversial episode.
It has also since emerged that Roxanne spoke about being trapped in an abusive relationship.