CBB's Roxanne Pallette to speak out about Ryan Thomas 'punch' row
3 September 2018, 09:21 | Updated: 3 September 2018, 09:28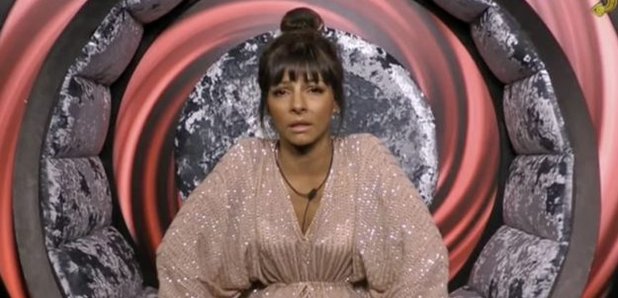 The former Emmderdale actress will speak for the first time after her shock exit from the house on Saturday morning.
Roxanne Pallette will finally address her row with Ryan Thomas, after she accused him of "punching her repeatedly" in the ribs.
The shamed actress, who left the Celebrity Big Brother house on Saturday, will break her silence in an interview with Emma Willis on Monday night, after she claimed ex-Corrie star Ryan had intentionally caused her harm during a play fight.
Roxanne's interview with Emma will also be preceded by appearance on The Jeremy Vine show, Channel 5's new flagship daytime show.
Since leaving the house, Roxanne's social media accounts have been deactivated and she is yet to address the scandal despite huge backlash from fans and 21 of her former co-stars.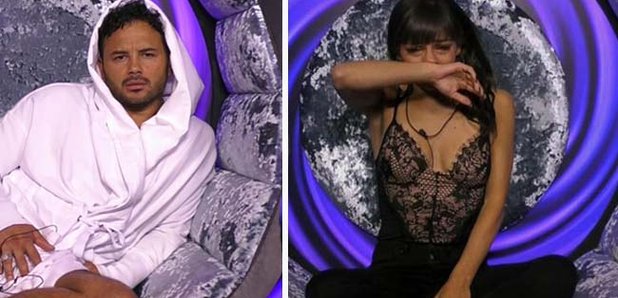 On Sunday night's edition of the Celebrity Big Brother, Ryan Thomas was unconsolable as he spoke about the incident for the first time since she quit the show.
Speaking in the Diary Room, he said: "I feel as if I understand why Roxanne would not want to be here. But I know I wasn't going to make her time in here any more awkward than it needed to be."
Getting choked up over his words, Ryan went on: "I don't know what to say. I don't think it's acceptable to treat your housemates the way she did.
"I'm not sure what's happening in the outside world. And it's a new chapter and I want to move on and move forward.
"But I'll never forget what she's done to me, and I'll never understand it."
Later in the episode Ryan is seen talking to housemate Kirstie Alley about the incident which he said left him "broken" and in tears.
"So you did something and apparently it hurt?" Kirstie asked.
"Yeah and I went "oh sorry about that". I apolgised and I was laughing. But she tried to somehow sabotage me just so she could succeed in here.
"It's venom. I don't deserve that!"
Meanwhile, 21 of Roxanne's former Emmerdale co-stars have spoken out against her actions, including actor Kelvin Fletcher, who played her on-screen husband on the soap.
She. Is. Evil. #cbb

— Kelvin Fletcher (@kelvin_fletcher) August 31, 2018
She's not 'mentally ill' or in need of 'help'. That denounces that people with actual mental health issues are as vindictive and menacing as her. They are not. There is a big difference. That was calculated and manipulative beyond belief. Ryan

— Kelvin Fletcher (@kelvin_fletcher) August 31, 2018
So, all of Roxanne's social media has been deleted. Says a lot to me. I've woken up this morning even more furious for @ryanjamesthomas and all the women who actually do suffer from abuse. It's not normal behaviour and there needs to be consequences.

— Charley Webb (@MissCharleyWebb) August 31, 2018
This makes my blood boil but I hate to say I am not surprised at all! https://t.co/ttmt31mNGR

— Sammy winward (@WinwardSammy) August 31, 2018