Watch Celine Dion Cover Missy Elliott On The Ellen Show!
The Canadian songbird did her own rendition of a famous Missy Elliott song as well as some other more hip hop covers than we're normally used to hearing from her...
In a recent appearance on the Ellen Show, Celine Dion snubs ballads for Britney and gives us a taste of her amazing vocals on some more hip hop tunes.
In a clip on YoutTube, Ellen says she wants Celine to 'keep growing as an artist' so challenges her to sing some rap songs that she has lined up in the teleprompter for her.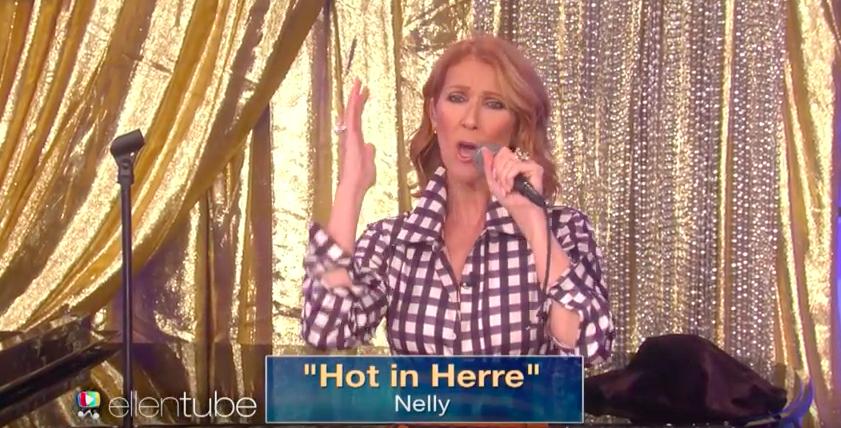 She starts off with Nelly's 'Hot In Here' and then treats us to other tracks we'd normally not hear from the singing superstar.
'My career is going to end tonight!' she says before launching into 'Shots' by LMFAO, followed by Britney Spears 'Work' before ending with Missy Elliott's 'Work It'.
She has so much fun trying her hand at hip hop that Ellen has to force her to stop so they can wrap it up.
Celine Dion singing Missy Elliot - I never thought we'd see the day!