Channel 4 Are About To Launch Their Most EXTREME Reality Show Yet!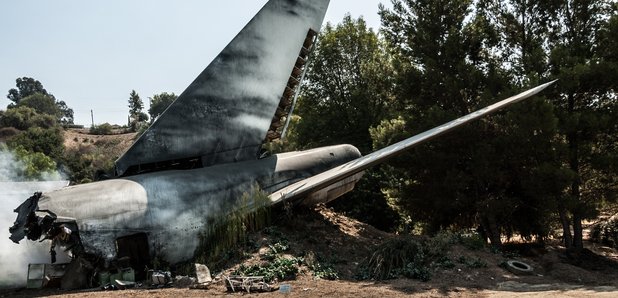 Their new series is a survival show based around a plane crash and presented by an ex-SAS soldier.
Channel 4 are set to launch a new survival show, possibly their most extreme reality TV programme yet, and it is to be based on a plane crash.
The show, named 'Escape', will be presented by ex-Special Forces and 'SAS: Who Dares Wins' star Ant Middleton, and will see a "small team of engineers" fight for survival using only the resources found in the debris of a staged plane crash.
They are currently looking for potential contestants to star on the show and the ad reads - "Dropped in a remote and undisclosed location, a small team of engineers will have only their imagination, resourcefulness and what they can find from the debris of a crash to create a vehicle to escape from the scene."
"With a finite amount of food and water they must work fast to create a vehicle that will help them escape."
Show bosses are apparently hoping the new show will combine elements of hit US television drama 'Lost' -which was set after a plane crash on a remote island - with Channel 4 game show 'Scrapheap Challenge', in which teams compete to build ingenious contraptions out of junk found on the scrapheap.
A source told The Sun newspaper: "People really like survival programmes and watching how people can come together against the odds.
"This latest idea is a twist on 'Lost' and 'Scrapheap Challenge' and it's hoped it will appeal to a wide audience."
It is yet to be under production and it hasn't been announced when it will hit out screens but it sounds like it could be a gripping watch!