'Charmed' Could Be Coming Back With A Magical New Twist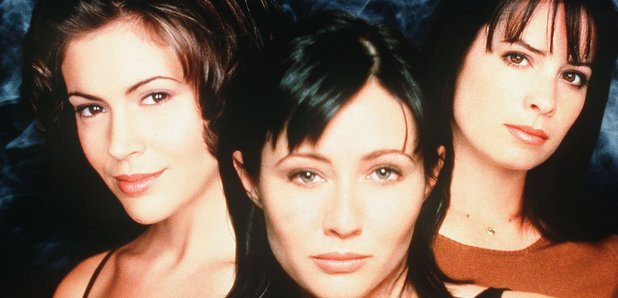 Three is the magic number as the Charmed girls are making a comeback.
It's time to grab your spell books and begin practising your magic, because Charmed looks like the latest 90's show to be dusted off for a reboot.
The American tv show, which follows the lives of three sisters who are good witches, is reportedly going to be reimagined a new series.
What's more, the girls signature crop tops, chokers and other 90s clothing could be swapped for flares platform heels as the show is going to be set in 1976.
According to Deadline broadcaster CW has ordered a copy of the script and the tram behind the show's reboot are the same people who produce hit show 'Jane The Virgin'.
Anyone who grew up in the 90s will remember that Charmed was pretty much the coolest show next to Buffy The Vampire Slayer.
The series ran from 1998 to 2006 for eight seasons.
Shannen Doherty, Alyssa Milano, and Holly Marie Combs were part of the original cast before Doherty was replaced by Rose McGowan.
After the news broke, Alyssa took to Twitter to praise her fans for the support.
#Charmed fans! There are no fans like you. You're the best of the best.

— Alyssa Milano (@Alyssa_Milano) January 5, 2017
The current deal is for the script only at the moment, so there's no word yet as to when or if it will be made, but we can only hope!