Chocolate Crumpets Are Now A Thing And We Don't Know How We Feel About It
15 February 2017, 14:10 | Updated: 14 July 2017, 11:11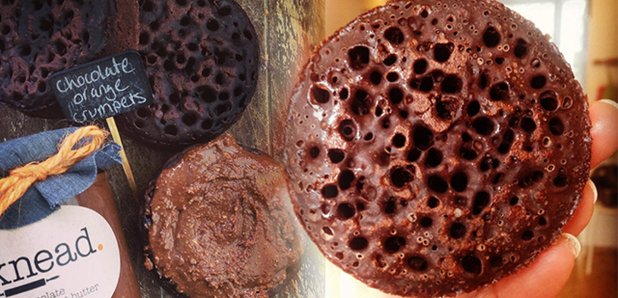 A Stoke Newington-based bakery have started selling chocolate crumpets but are they to everybody's taste?
We all know that breakfast people are divided into three categories: 1) sweet 2) savoury 3) those who don't eat early in the morning.
Well, now there's a breakfast aimed at the first two kind of people and it's getting us all confused. Chocolate crumpets.
Whilst some of us delight in a crumpet oozing with melted butter, we're not sure how we feel about entire crumpet made from the sweet stuff.
Although Stoke Newington-based bakery, Knead, has been making them for a year now, it wasn't until BBC Good Food spotted them in Selfridges department store that they've come up on people's radar.
According to Knead, the middle of the crumpet turns gooey when heated. Although it does sound dreamy, why don't you just eat a brownie?
However, unlike your standard buttery crumpet you can eat these straight from the packet, or toast them like you normally would because these breakfast delights contain 70% cocoa chocolate.
But what if you like your crumpet with Marmite? Or jam or honey? Would these be sweetness overload? Or are we just being boring?