The Crown Fans Are Outraged By Claire Foy's Salary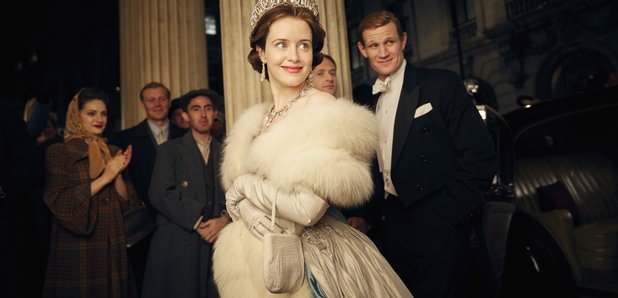 Despite playing the role of the Queen, Claire Foy was paid less for her work than co-star Matt Smith.
There has been a lot of talk within the TV and film industry about the gender pay gap recently and ladies have been getting more and more vocal about the well deserved need for equality.
So the latest revelation from producers of Netflix's royal hit, The Crown, has added more fuel to the fire.
Claire Foy who has played Queen Elizabeth II during the first two series of the show has been paid less for her work than co-star Matt Smith who played her onscreen husband, Prince Phillip the Duke of Edinburgh.
This will come as a huge shock for fans of the show as Foy has been nominated for and won awards for her amazing portrayal of the Queen.
After all, she IS playing the person wearing the crown, so shouldn't she get the biggest pay cheque?
At a recent press conference, producers Suzanne Mackie, Andy Harries and Martin Childs all acknowledged the disparity in pay between their lead stars and tried to justify it based on 'fame'.
They said that as Matt Smith was a bigger star at the time of casting, thanks to his three year stint as Doctor Who between 2010-2013, he was offered a higher sum.
According to Variety, Foy earned $40,000 per episode with Smith's salary remaining undisclosed but definitely higher.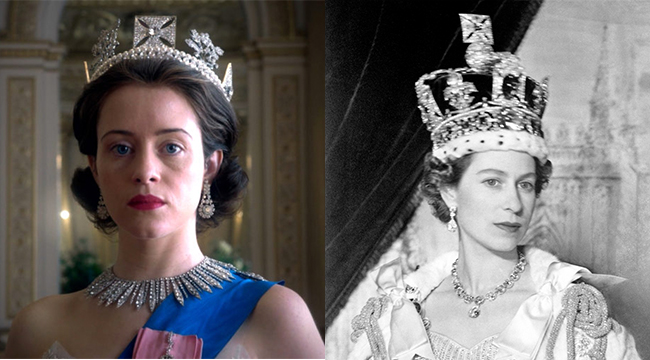 Left: Claire Foy in The Crown as the Queen Right: The Queen pictured in 1953 after her coronation | Pictures Netflix/PA
However Suzanne Mackie assured that from now on all actresses to play the part of the Queen in The Crown will earn more than anyone else on the show.
Understandably, fans weren't happy with the news while some pointed out that Claire Foy won't benefit from the pay rise as the next person to take on the royal job is Broadchurch star Olivia Coleman who will play Queen Elizabeth as she grows slightly older.
Claire Foy, Queen Elizabeth in The Crown, earned less per episode than co-star Matt Smith. Unfortunately, she won't get the chance to make on-par salary - since the Queen ages on the show, she's been replaced by Olivia Colman for at least the next season. https://t.co/JR5ZnZHWUi

— Sean Previl (@SeanPrevil) March 13, 2018
if Claire Foy was paid less, imagine Vanessa Kirby's salary.. and for the record, Vanessa's character is also more relevant than Matt's.

— gabriela (@hollygolightIy) March 13, 2018
listen we been knew i hate the crown for personal reasons but claire foy deserves every single person's salary on that show combined for carrying the entire thing and that's just my truth in a nutshell

— jor (@menopausekink) March 13, 2018
Little bit late for Claire Foy, no? I don't care how much bigger of a star people claim Matt Smith is. Foy received several awards for her role and universal critical acclaim. This dick equals better pay mentality needs to go away. L https://t.co/RH8LR9ZE9x

— Tom & Lorenzo (@tomandlorenzo) March 14, 2018
The rest of the cast have also been changed which means Matt Smith has waved goodbye to his time as Prince Phillip.
There is no news when Season 3 of The Crown will hit Netflix yet but it is usually November or December so that time this year could be when new episodes are expected.