A Date For The New Season Of Cold Feet Has Been Confirmed And It's Soon!
12 June 2017, 16:34 | Updated: 14 July 2017, 11:11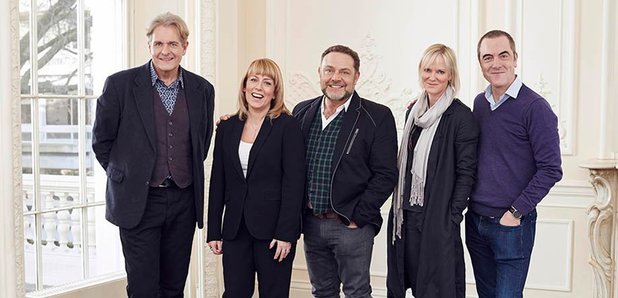 John Thompson who plays Pete confirmed the date the ITV drama is returning to TV!
John Thomson has revealed the new series of 'Cold Feet' will begin in September. The actor who plays Pete Gifford on the show has just confirmed the exciting news which fans of the ITV will be pleased to hear!
The drama returned to our screens back in 2016 after a 13-year absence and viewers will not have to wait much longer for the next chapter in the lives of Adam, David, Karen, Pete and Jenny – played by James Nesbitt, Robert Bathurst, Hermione Norris, John and Fay Ripley respectively.
Making a visit to Loose Women on Monday he confirmed that the official launch of the new series is September 11th.
Information about the new series is pretty vague but what we do know is that the creator Mike Bullen will be once again be plotting what the main cast will have to deal with, whilst they maintain their friendships and romantic relationships.
John, admitted he was very worried about the show coming back as he had no idea whether fans would respond to the characters in the same way, but he was delighted with what was an overwhelmingly positive reaction from fans.
He said: "It could have been a car crash. I was terrified. We went out with guns blazing with the storylines. The pacing of it was brilliant. I like to play the straight stuff which is out of my comfort zone."
The show has often been praised for its coverage of tough topics as part of the storylines which have included divorce, depression and infidelity.
Fans will look forward to seeing how season seven unfolds after an explosive season six finale in which Adam and Pete were held up at gunpoint and Rachel turned down marriage proposals from Eddie and David.
We can't wait for it to be back on our screens!