Cold Feet Returns 13 Years Later: But Does It Live Up To HIGH Expectations?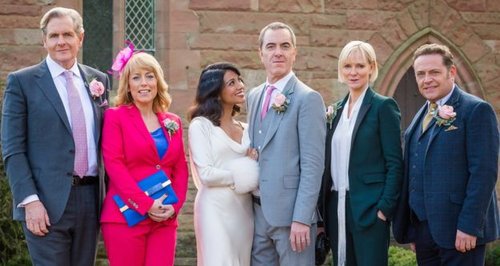 The reviews are in as the first episode of the much anticipated hilarious TV show returns. But will it, CAN it live up to the hype.
We're not sure about you, but we've been waiting with baited breath for one of our favourite TV shows to come back to the small screen. The anticipation has been almost too much to deal with.
But FINALLY the first episode has aired and we've got GREAT news!
After a 13-year break, we were doubtful that the show could repeat its former glory days, but the critics have spoken and the show's receive unanimously good feedback!
With the original cast back in Manchester, here's what the media had to say about it:
Pulling in a truly MASSIVE 6.1 million viewers, 'The Sun' hailed the programme's "triumphant return", adding that the show has maintained it's relatability.
The Daily Mail hails it as a "wave of warmth" and delights in "meeting people we though we'd never see again".
The Times meanwhile called the show "funny, confident and, as always, cleverer than it looked."
However, not all reviewers were buzzing with praise:
Website Digital Spy commented: "some moments are cliched, and it definitely feels like they've tried to cram far too much into the first one-hour show."
All in all, the general vibe seems to be that the return of the series to the box lives up to the hype and is like being reacquainted with old friends and we're over the moon!