Cold Feet Viewers Annoyed At Another MAJOR Gaffe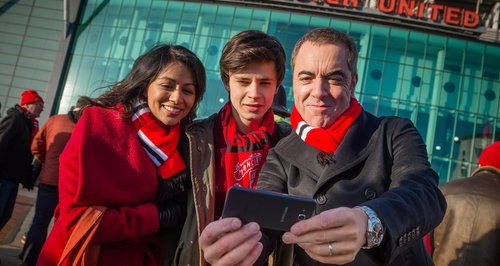 When will the mistakes end?
On Monday night, viewers were left confused and bemused at yet another Cold Feet mistake.
Yes, you did see that correctly: Angela did try to fly to Singapore via the arrivals gate at Manchester Airport.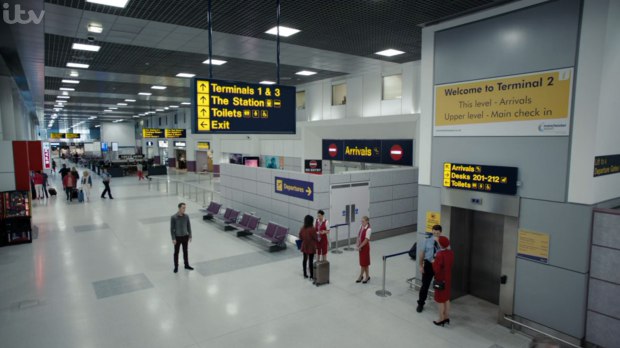 Picture | ITV
The scene came after Adam (James Nesbitt) had to make an emotional, heartbreaking decision to choose between staying in Manchester with his son Matthew (Cel Spellman) or moving back to Singapore with his new wife of four weeks, Angela (Karen David).
But viewers were distracted from the tearful goodbyes unraveling before them but the big, fat 'Arrivals' signs above Angela's head. Like in all of these situations, twitter was the platform viewers aired their frustrations.
Did Angela just go through arrivals for her departure at airport?!#ColdFeet

— Rachel Barton (@rachelbarton156) 26 September 2016
Did anyone notice leaving Angela. Leaving Manchester airport through arrivals? #coldfeet

— Katy Huscroft (@ladykaty79) 26 September 2016
Stop that woman, she's boarding a plane via the Arrivals gate! #ColdFeet

— Chris Willmott (@cjrw) 26 September 2016
Of course Angela departed via the arrivals! Poor kid didn't know if she was coming or going! @KarenDavid #ColdFeet

— Terry Snowden MBE (@TerrySnowdenMBE) 27 September 2016
#ColdFeet Angie shows her boarding pass in Arrivals to two air stewardesses . Hmm I don't think she'll get far pic.twitter.com/LLgo9XeAJa

— THEWHITLAM (@THEWHITLAM) 26 September 2016
I always get on a plane by going through the no entry arrivals entrance! Best way to avoid the queues! #ColdFeet

— anthony whiteman (@Whitemansub4_40) 26 September 2016
The mistake comes just a week after Angela said that Manchester is the second biggest city in the UK, causing fans to call her out on her mistake, claiming that it is in fact Birmingham.
Angela better sort herself out before her return! Ouch...