Benidorm Is Back But Fans Are Angry Their Favourite Character Is Missing!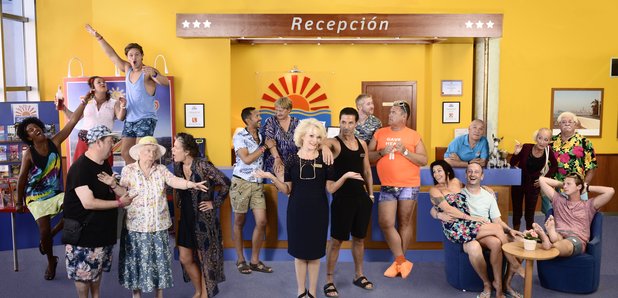 The much-loved favourite didn't appear when the holiday-themed comedy returned for series 9.
Benidorm is FINALLY back on our screens with more sun, sea and shenanigans, but despite being reunited with our favourite show we couldn't help but notice that something was missing.
That something was a perma-tanned, chain-smoking, acid-tongued pensioner in a mobility scooter, named Madge Harvey!
Her absence in the opening episode was felt by who spent the series 9 opener calling for her to return.

@BenidormTVshow it was a laugh havn you back but I still want to see my acid tongue her Madgesty n her crazy family though #Benidorm

— Me. I Am KennyRogers (@kennoger) 1 March 2017
Bring back Madge #Benidorm

— Robyn Utton (@robynutton) 1 March 2017
#Benidorm was great , but one big question ... where is Madge Harvey?

— mzoneUK (@mzoneuk) 1 March 2017
Her Madgesty Queen of #Benidorm pic.twitter.com/B8cWFoK14n

— Phil Waddicor (@PWCFreelance) 1 March 2017
So where IS Madge? Well, she left in series 7 before returning for a guest appearance in series 8.
In that episode she hinted that she might be back in Benidorm sooner than she thought!
Will we see her again? We hope so.