Watch Courtney Cox And Lisa Kudrow Smash A 'Friends' Trivia Gameshow!
Bonus Round: FRIENDS with Courteney Cox & Lisa Kudrow | Celebrity Name Game
01:15
Watch the video to find out how well they do!
What's a game when it's among friends, eh? Especially when it's about Friends? And tests two of the cast members from Friends? We'll tell you what it is, it's a Friends-fest.
So you can imagine our excitement when we found out that Courtney Cox and Lisa Kudrow - the actors who played Monica Gellar and Phoebe Buffay on the hit sitcom - took part in a gameshow to test each other on their Friends knowledge.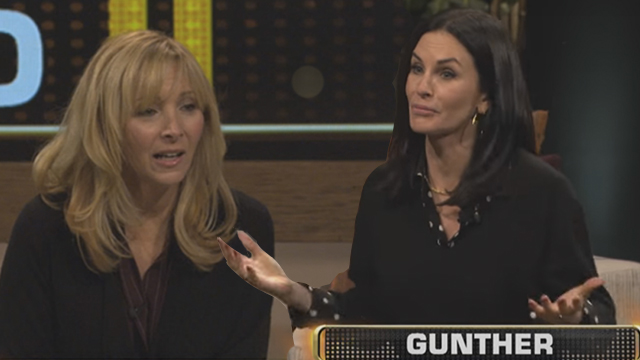 When the real-life friends took part on TV game show, Celebrity Name Game - a show where contestants have to guess the name of famous people and characters based on clues provided by fellow contestant - they were given a bonus round of questions... Friends trivia!
Courtney, 52, who is an executive producer on the show, had to describe a given piece of Friends trivia whilst Lisa had to guess what she was on about.
They had 45 seconds to get as many correct as they can.
"Where we had coffee," Courtney says.
"Central Perk!" Lisa instantly snaps back!
"You sang a song about it."
"Smelly Cat!" Lisa replies with enthusiasm.
It's intense but strangely enjoyable. Play along and let us know how you do!