Peter Kay Confirms There WON'T Be Any More Episodes Of Car Share
2 May 2017, 16:24 | Updated: 14 July 2017, 11:11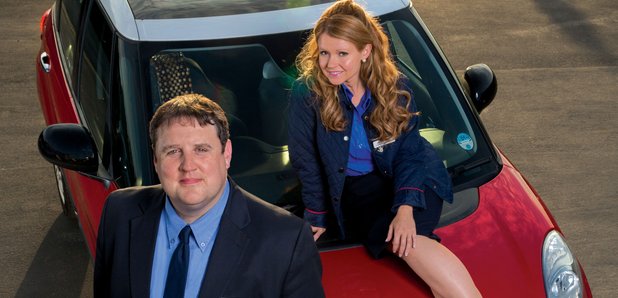 John and Kayleigh won't be making a comeback to our TV screens - not even for a Christmas Special - even though we want to know what happens next.
The sitcom has received rave reviews since it first hit television screens two years ago as viewers became fixated with the characters on John and Kayleigh (played by Peter and Sian Gibson, respectively) and how their relationship blossomed from travelling to and from work together, but the comedian has revealed he's not planning to do a third instalment because he wants to get out while it's still "good."
The 43-year-old star said: "There's not going to be a series three so it won't ever happen.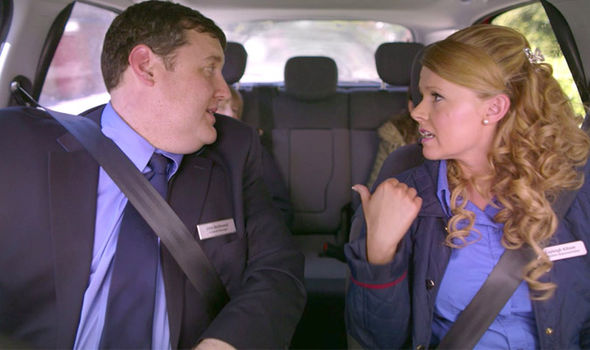 Picture | BBC
"You've got to get out while the going's good. No Christmas special, no.
"I am absolutely delighted and overwhelmed by everybody's support and the fact that everyone's loved it so much has been wonderful for everyone who's made it, but you're better quitting while you're ahead.
"There's only so much you can do in a car and the last thing you want to do is ruin it because I think it's a lovely thing.
"It's been wonderful working with Sian, who's one of my closest friends in the world. We have a good laugh but I think sometimes you've got to just leave things.
"You need good ideas - that's the problem. You need good strong stories. A lot of stories tend to go on for one series too many, especially with comedies and I think people say 'ooh it's gone off, that'."
The comedian was also asked whether there will be any more Phoenix Nights - another comedy written by Peter starring Paddy McGuinness, which ended in 2002 - and has teased that he has a lot of "ideas" for another instalment.
Peter said: "I love 'Phoenix Nights' and I would love to go back. I've got a lot of ideas about 'Phoenix Nights'.
"In fact there's a whole series three been written for about 15 years but so many things get in the way in life like touring and being a father.
"Real life continues and 'Car Share' takes about a year to make and edit."