Did You Spot Anna's Blunder During Last Night's Coronation Street?
26 October 2017, 12:31 | Updated: 26 October 2017, 13:09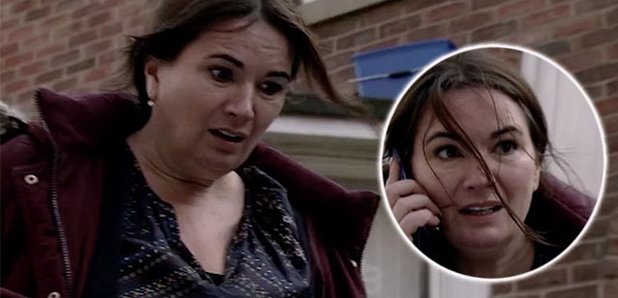 Beady eyed fans spotted a bit of a blunder made by Anna Windass during last night's episode.
Yesterday was Wednesday which means Coronation Street fans were treated to a double dose of drama, once at 6.30 and again at 8.30 on ITV.
The first episode of the evening spelled BIG trouble for Seb who fell off his ladder into the street and was left lying unconscious on the cobbles.
Luckily, Anna Windass was just heading past when she saw him lying on ground severely injured and as anyone would, took her phone out to dial 999...except she didn't!
Anna's phone is clever she got through to 999 without dialing a number!!! #Corrie

— Alison Murray (@AlNotAli) October 25, 2017
Did Anna even dial 999 then? #corrie

— Ell (@EllennF_) October 25, 2017
Anna, you have to dial 999 before you ask for an ambulance otherwise doesn't work #corrie

— artisanne (@artisanne) October 25, 2017
Nothing gets past Corrie fans.
And this isn't the first time producers have slipped up as before we've seen blunders including making the hospital look very unrealistic and even forgetting one of its characters had died!
But they're correct, if you watch the clip carefully Anna seems to get through to an emergency services operator without dialling anything at all - she must have one of those EXTRA-smartphones.
Those who watched the episode will know that Seb and Anna had a big fight in the cafe which ended up in her slapping him, then Phelan attempted to frame her with Seb's accident.
It's all kicking off on the Cobbles!