Coronation Street fans horrified as Jim McDonald passionately kisses 'dead' daughter
13 September 2018, 12:29 | Updated: 13 September 2018, 12:45
The Irish jailbird is out for revenge on his ex-wife Liz - and has roped in a younger lover to torment her about a tragedy in their past.
Coronation Street fans were sickened after Jim McDonald kissed his long lost daughter last night… but not all was as it seemed.
It turns out that the Irish jailbird, played by Charlie Lawson, had roped in a stranger to help him torture his ex-wife Liz by pretending to be the daughter that she believed had died as an infant.
They concocted a story that she hadn't died hours after being born, but instead had been adopted by an Australian couple in a tragic mix-up but now she was back and ready to meet her real family.
Last night, shortly after meeting her "mum" for the first time, Katie and her "dad" sat in his car talking about the emotional encounter.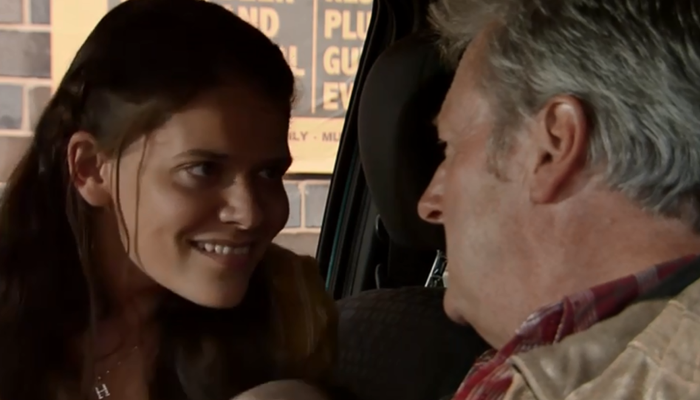 Katie - now revealed as an imposter called Hannah - said: "That was harder than I thought it would be, meeting her face to face."
Jim seemed pleased with how it went, saying: "I think you did really well.
"As a matter of fact you made your old dad proud so you did."
Then, in scenes that shocked people watching at home, his 'daughter' then launched herself at him, purring: "Hey, less of the old and certainly less of the dad - you're neither."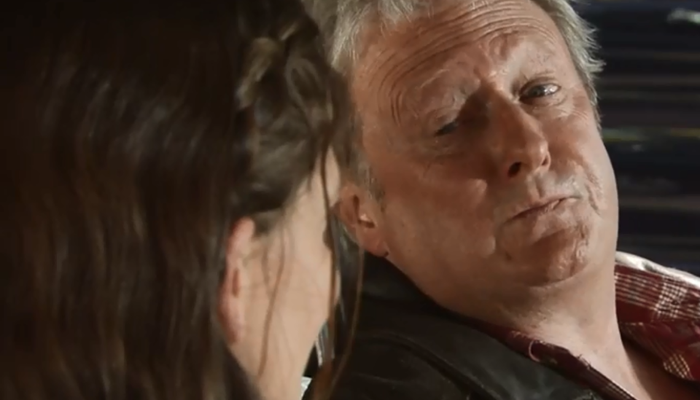 Moments before, a shell-shocked Liz had told Eileen that she was thrilled to have her daughter back in her life - and that she believed that if she had never vanished from their lives, her and Jim would have stayed the distance.
People at home were less than impressed with the twist.
One tweeted: "Surprised Charlie Lawson even contemplated returning as Jim McDonald for this utter bilge."
Another said: "So Jim McDonald's character has been completely rewritten. He was never cruel. Nice job with consistency of characterisation, writers."
Other comments were equally dismissive of the big twist.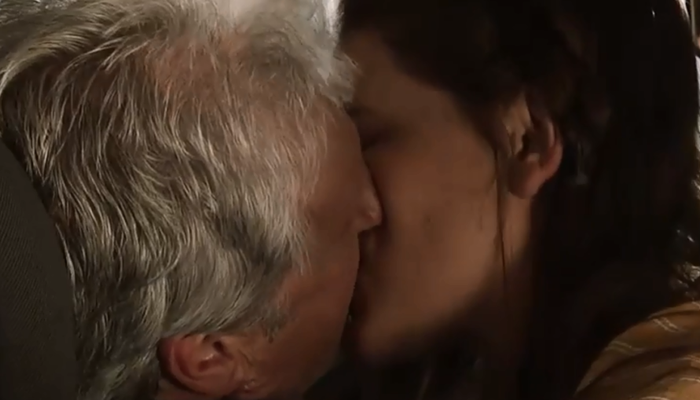 "Just catching up with #corrie & I'm in disbelief with this crazy storyline that Jim McDonald has brought back his dead daughter to get back at Liz I'm not sure even he would stoop that low," said one.
"The Jim McDonald storyline is nothing short of ridiculous!" posted one, with another seething: "Jim McDonald would never hurt or con Elizabeth. This storyline is utterly ridiculous. Couldn't they come up with anything better."
However, Charlie - who was last seen on screen as Peter Barlow's cellmate in 2014 - has since defended the plot.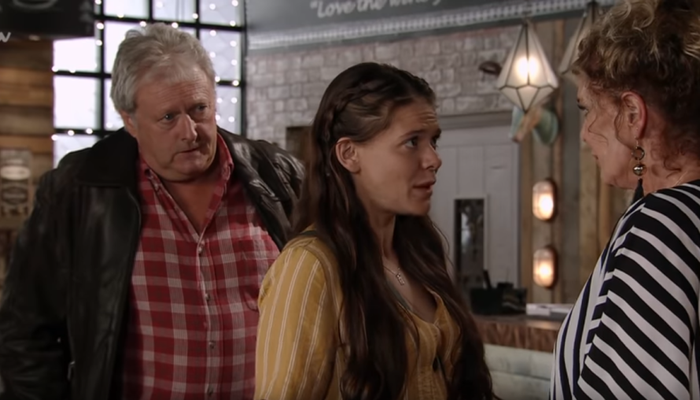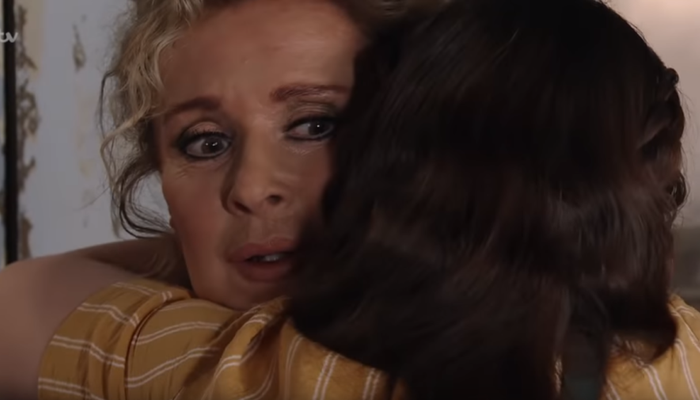 He told Metro: "It all goes frightfully wrong, it goes pear shaped very quickly. "Jim does very quickly come to regret it all. Soon he's up to his neck [in their plan].
"You'll get a shock with a plot twist in my second episode, it'll make you jump! And you begin to see the dynamic in my third episode. All I can tell you is that Jim feels pretty awful about it.
"He regrets it as soon as he sees Liz because he loves her. He knows he's made a dreadful mistake and he doesn't want to do it.
"That's the redeeming part of the character, that you can see his regret."
Jim McDonald with that young lassie is not the one

— Peanut (@AmyLeMesmer) September 13, 2018
What a messed up storyline with Jim McDonald #Corrie

— Sarah (@NaturalGlamourx) September 13, 2018
Jim McDonald was never a bad guy just took the wrong paths why portray him in such a bad way in this storyline #CoronationStreet

— Dan White (@Dannycwhite) September 12, 2018
If old McDonald had a farm... What did young McDonald have?

— Jim, dude (@dudleyduck) September 12, 2018
I used to like Jim McDonald so I did. Not anymore. What a ludicrous storyline. Shame on #corrie for this.

— MichaelJanuszkiewicz (@yana1867) September 12, 2018
How low can Jim McDonald sink for revenge?! Using the death of his own child to get back at his ex. That is despicable. #corrie #CoronationStreet @itvcorrie

— Louise Westie (@WeeWestie25) September 12, 2018
Jim McDonald would never hurt or con Elizabeth. This storyline is utterly ridiculous. Couldn't they come up with anything better. My intelligence has been severely insulted #coronationstreet jim #CoronationStreet @ITV

— Ares M (@Eegrayne) September 12, 2018
Jim McDonald is trying to con Liz of all her money by pretending their stillborn daughter is alive and well. SICK and poor writing. Need to cleanse my soul and watch clips of Ivy Tilsley on YouTube. Bad characterisation. What next a killer plague in the street? #CoronationStreet

— Sitcom Stephen (@SitcomStephen) September 12, 2018