The Rovers Return Is Getting A New Landlord As 9 'Corrie' Spoilers Are Revealed!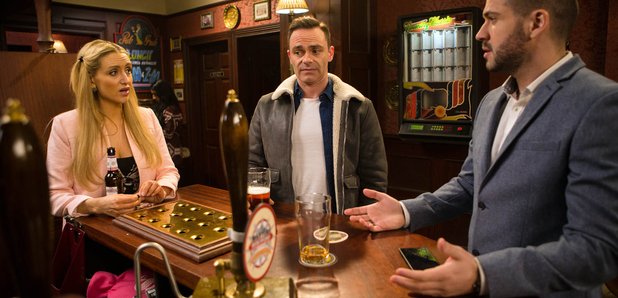 Weatherfield's local boozer is set to get new management as part of a big storyline shake up!
Corrie viewers could be welcoming some new faces as management of the Rovers of Return as the residents of Weatherfield gear up for some explosive series of events in the coming months.
The MacDonalds have put the local boozer up for sale in the wake of Steve and Michelle's split, and while it's been confirmed that there will be a new landlord or landlady, the names of who will take over have been kept firmly under wraps.
As we know Peter Barlow and Chloe Tipton have both been eyeing up the establishment, but as ever in soapland, the sale could pave the way for a brand new character to move into the cobbles.
Corrie boss Kate Oates revealed to Inside Soap: "There's going to be a new name above the door of the Rovers – there are big changes in store.
Peter has talked about buying it and Chloe has just made her move – but will it be either of their offers that goes through or will a new face be moving in? I'm just going to tease that one for the time being…"
So what other dramatic storylines are set to hit the cobbles? We've rounded up some of the explosive scenes that will keep you glued to your seats.
1. Rob Donovan breaks out of prison
Tracy Macdonald is in for a big shock as Rob Donovan is set to bust out of jail in an action-packed storyline that will result in a siege at a farmhouse before armed police show up at the scene.
How did Rob get out and what horrible plans does he have in store for Tracy?
2. The Barlow family are set for a breakdown
The cracks in the Barlow family are getting bigger with the family divided against each other from Adam's recent criminal activities through to Sinead and Daniel's baby tragedy.
Producer Kate Oates told Inside Soap: "The Barlows are about to face some big challenges but there'll be a few fun twists as well – and maybe one or more old faces returning.
"There's a long story coming up for the Barlows! Ken is our big patriarch on the Street but he's the world's worst father and grandfather. How everything pans out is going to be really interesting…"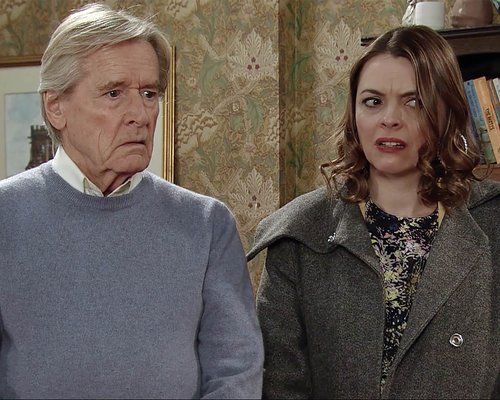 3. We'll wave goodbye to Nick!
The end is drawing near for Nick and his departure is most likely going to be tied in with the ongoing tension between himself and Leanne over Steve getting access to Olly.
Nick is dead set against Steve having anything to do with the baby and it will be the source of new heartbreak!
4. Michelle and Robert are set for a romance
Now that Michelle and Steve are officially over, sparks will fly between Michelle and Robert, who has already declared his love.
5. Will Chloe's actions lead to Toyah ending things with Peter?
It doesn't take a genius to notice that Chloe's intense interest in Peter is far from a healthy one and in coming scenes, she will become the bane of his life when she arrives in Weatherfield and takes an interest in buying the Rovers – before then lying that they have been having an affair!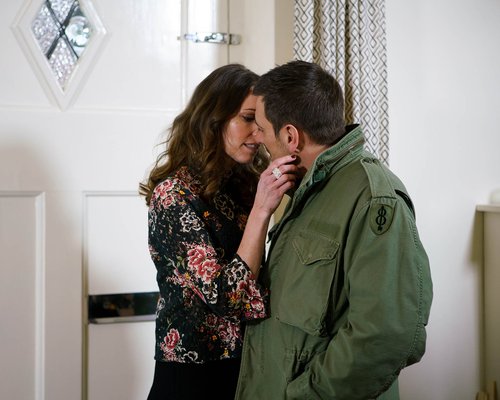 6. Bethany's ordeal will worsen
Corrie's controversial grooming storyline is set to get even more sickening as they explore the dark issue of sexual exploitation.
Unaware of Nathan's sinister intentions, groomed teen Bethany will fall deeper into his trap and with desperately devastating scenes ahead.
7. Sally is going to get some twists and turns
Sally's life will be thrown into turmoil and there will be hardships for her and Tim which could see a face from the past return as Rosie and Sophie set out to track down a relative.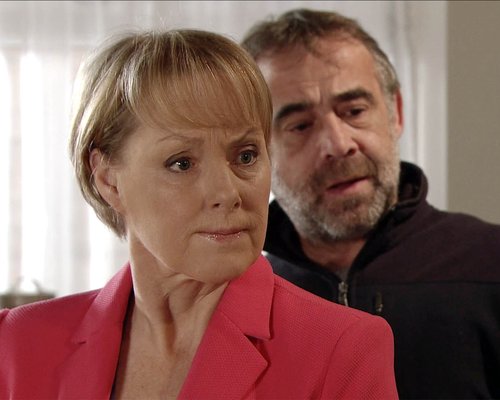 8. Shona's secret will be revealed
We have been kept in the dark about exactly what Shona has been hiding, but fans have been speculating all sorts from her being related to Kylie through to her having some sort of vengeful grudge against the Platts.
9. Phelan's reign of terror will NEVER end
Fans have desperately been waiting for Phelan to get his comeuppance - after all, he's scammed, he's lied, he's blackmailed and he's killed!
However, they'll be sorely disappointed to know he won't get his just desserts anytime soon, as his antics have been proving popular with viewers.
Kate reveals: "The story will be ramping up later in the summer and well into the autumn. Todd will try hard to protect his mum and he's already on to Phelan, which can only be good!"

It's safe to say our summer will officially be over! We're not leaving the house until these stories have unravelled.