Corrie star Catherine Tyldesley reveals Eva Price's emotional exit storyline
24 July 2018, 16:52 | Updated: 24 July 2018, 17:33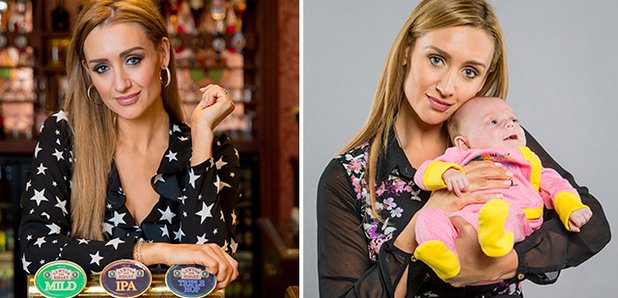 Eva Price is leaving Weatherfield to start a new life in France with her baby.
Actress Catherine Tyldesley will be bidding an emotional farewell to Coronation Street this week after spending seven years portraying Eva Price.
Eva will be packing her bags and heading to France with baby Susie, leaving behind the grieving Connor family, who are still coming to terms with Aidan's suicide.
The late character of Aidan is the father of Susie, but took his own life in a heartbreaking storyline earlier this year.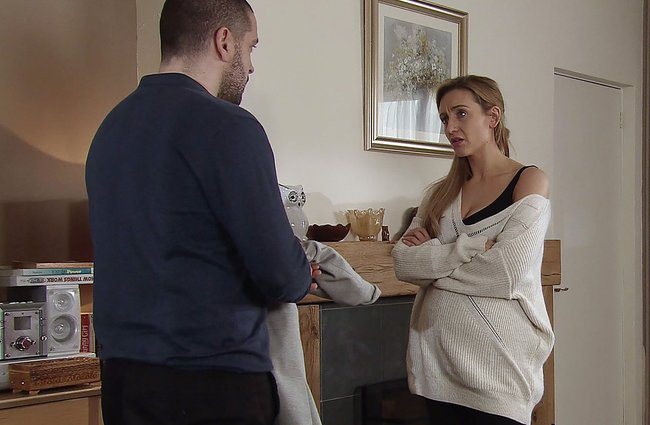 Credit: ITV Pictures - Aidan with baby Susie
In scenes that will test the upper lips of Corrie fans, Eva's exit begins on screen this week, but her final appearance will happen on Friday 3rd August when she arrives back in Weatherfield for Aidan's inquest.
Catherine explained that Eva's reasons for leaving go beyond what her character wants, knowing that it is also what's best for Aidan's parents, Toyah and Johnny.
She told Digital Spy: "Because of what's happened with Johnny and also for Toyah's sake, because she can see how hard it is for Toyah and Johnny to be seeing Susie every day.
"It's just heartbreaking, so Eva actually isn't being selfish, she's doing it more so for them. It's also a fresh start for Susie and obviously Eva has got her gran and her mum in France, so she feels that she's got the security that she needs there."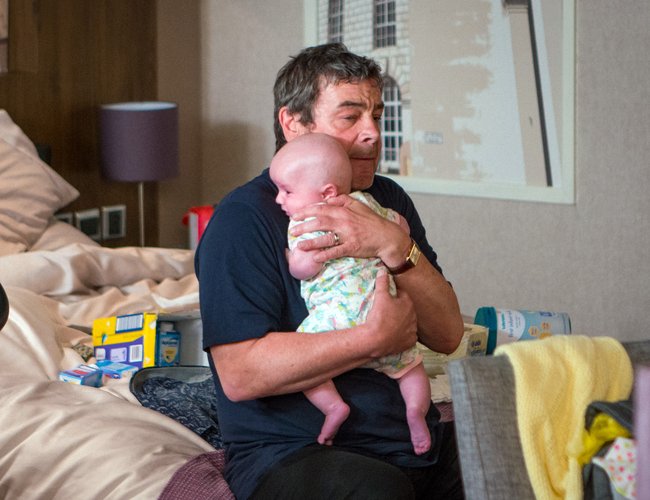 Credit: ITV - A grieving Johnny Connor took Susie from Eva
However, Adam Barlow isn't going to let her leave without a fight, and suggests he go with her.
Catherine explained: "Adam is completely besotted with Eva and she does really care about him too, but he's not Aidan.
"She is still in love with Aidan, so when Adam suggests coming with her, she thinks: 'This is crazy, I need to be on my own. I want to be in France, I don't want anyone else knowing where we are and I don't want your family bobbing over for a holiday'.
"But Adam is very persuasive and all of a sudden Eva starts thinking: 'You know what? You're really nice, you are. You're Prince Charming, you're quite fit, let's make a go of it'.
"But obviously she can't talk to her sisters directly about the situation. It's too difficult for her, so she leaves them a note."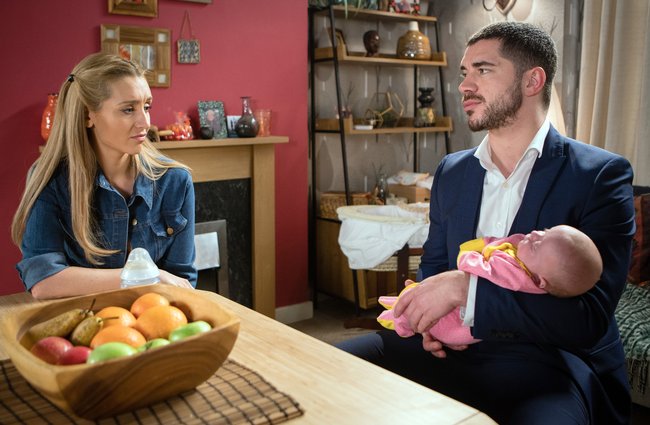 Credit: ITV - Is Eva tempted by Adam's persuasiveness?
Coronation Street will air Eva's final scenes on Friday August 3rd at 7.30pm and 8.30pm on ITV.