Corrie's Rita Has An Uncertain Future Ahead For This Reason
31 August 2017, 11:26 | Updated: 31 August 2017, 16:43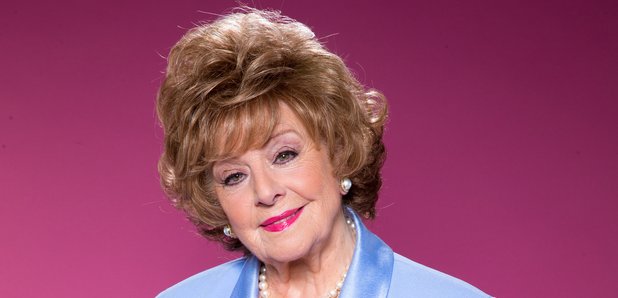 Is it the end of the road for the Queen of The Kabin?
SPOILER ALERT
She's survived murderous partners, carbon monoxide poisoning and a tram crash. But could the indestructible Rita, Queen of The Kabin, finally be leaving Corrie? Well, not if fans of the show have their way…
Viewers have recently seen Rita (Barbara Knox) become incredibly forgetful. She fought with her young friend Gemma (Dolly-Rose Campbell) after falsely accusing her of stealing, and she even forgot about the wedding of her best mate Norris Cole (Malcolm Hebden). Well, it was a sham wedding in order to win a competition…
Fans were worried that the popular and long-running character was headed for a dementia diagnosis. But the show's producer Kate Oates was previously at Emmerdale where she launched a dementia storyline for vicar Ashley Thomas. So soap fans can be reassured that Corrie isn't going down the same road with Rita.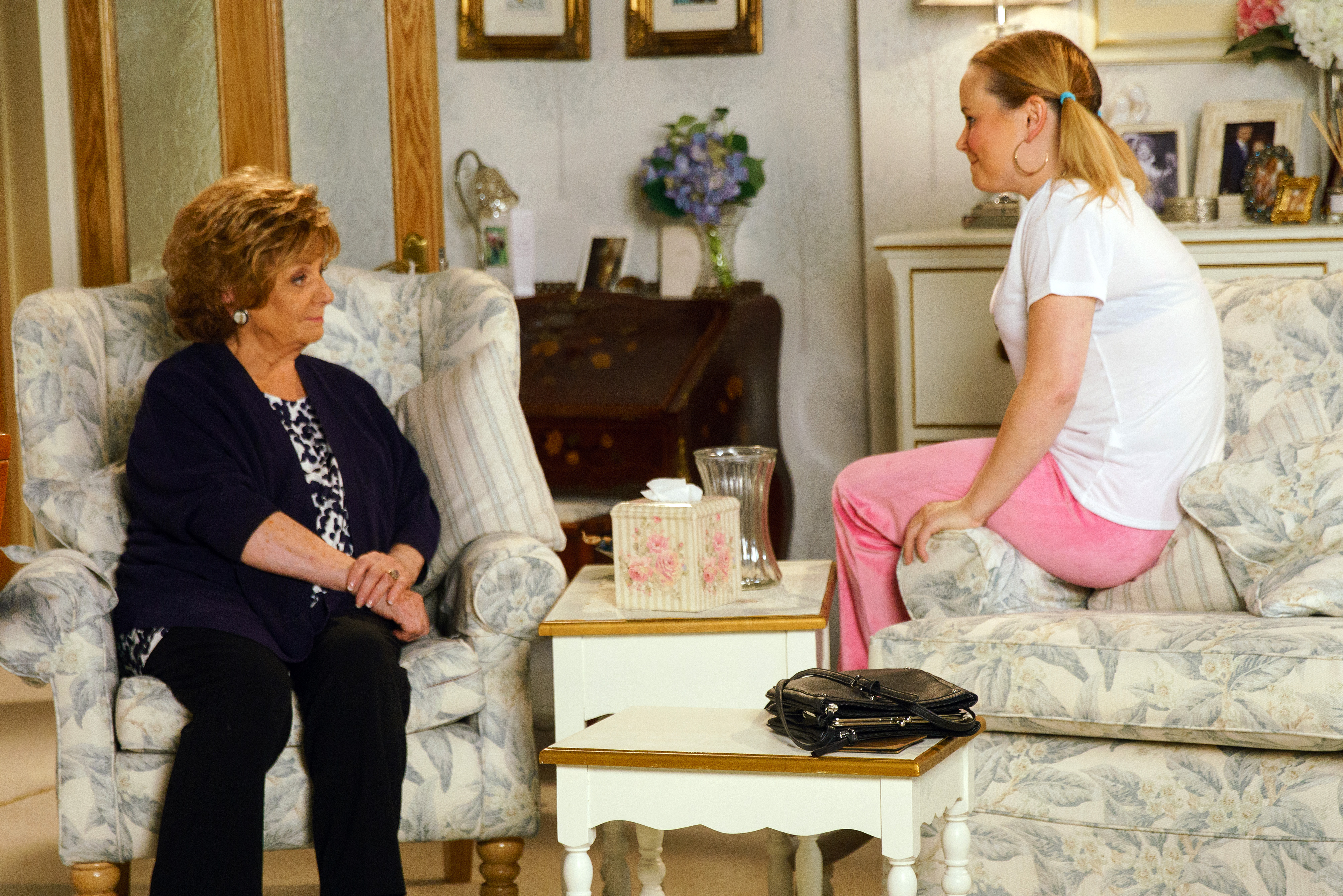 "Well, I like these cushions, so they're staying!" [Picture: ITV]
However, The Sun has claimed that Rita will actually be diagnosed with a brain tumour. The paper also claims that she will be killed off, although that is just speculation at this point. Coronation Street has made no comment on Barbara Knox's future with the show, or on the storyline since it began. This hasn't stopped fans taking to social media to persuade show bosses to hold on to Weatherfield's most glamorous newsagent.
Rita's symptoms have been worsening. We saw inadvertently cause The Kabin to be burgled when she forgot to lock up properly, and also confusedly set a dinner place for her first husband Len Fairclough, who died in 1983. (That one really broke our hearts).
Poor Gemma, who has formed an odd couple friendship with Rita, is at her wits end. Will she be able to get her friend the help she needs?
As hard as it is to watch this story unfold we're pleased to see Barbara Knox - who has been a show regular since 1972 – be given a meaty storyline to get her teeth stuck into.
Altogether now - #SaveRita