Here's The REAL Reason Claire King Quit 'Corrie'...
6 November 2017, 13:07 | Updated: 6 November 2017, 14:57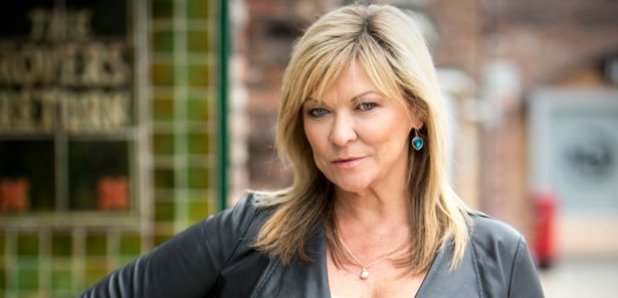 We think she has a point.
Soap legend Claire King has opened up about the real reason behind her recent Corrie departure.
The actress joined the ITV soap as Liz McDonald's feisty friend Erica Holroyd in 2014, but abruptly left the cobbles in August this year.
She told the Belfast Telegraph: "I felt the writing wasn't working for me."
She continued: "It was always difficult as I came in as a lone wolf, Liz's friend from Spain, with no family. I was like a pinball bouncing around these different situations."
The actress reflected: "It's a pity; I'd imagined three or four of us sitting round a table chewing the cud – me, Sue Cleaver (Eileen), Beverley Callard (Liz), Patti Clare (Mary) – like the real Coronation Street of old. That's what I always loved about it."
We can see what Claire means, as the character of Erica was moved around various character groups. After starting off in the Rovers with her pal Liz she became involved with Nick Tilsley (Ben Price) before losing his baby.
She then ended up stuck in the corner shop with Dev (Jimmi Harkishin) and his awful children, before the inevitable affair with Kevin Webster (Michael Le Vell).
Claire King became a soap legend as the fondly remembered Emmerdale superbitch Kim Tate throughout the Nineties. She then gained more fans as Governor Karen Betts on prison drama Bad Girls in the Noughties.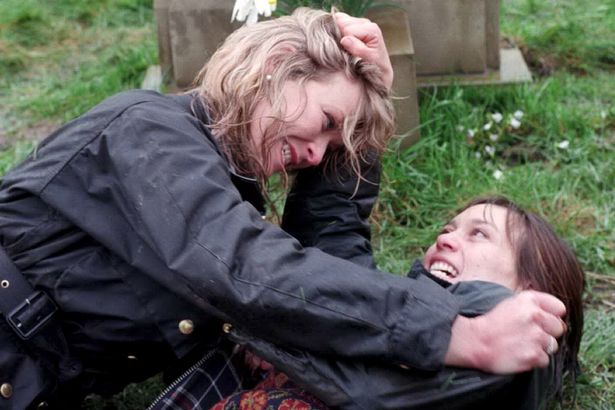 Claire caused plenty of drama during her decade on Emmerdale. [Credit: ITV]
But Corrie never gave this talented and popular actress any meaty storylines to sink her teeth into, so we can understand why she quit.
Erica's hurried departure was very odd too, with the character suddenly turning on her mate Mary (Patti Clare) and burning her bridges with all and sundry. She then 'left for Spain' without a goodbye for her old pal Liz. Charming!
Perhaps it's time for that long-awaited Emmerdale return?