You'll Be Glued To The Sofa As Corrie Bosses Reveal Christmas Plans!
20 November 2017, 12:29 | Updated: 20 November 2017, 14:29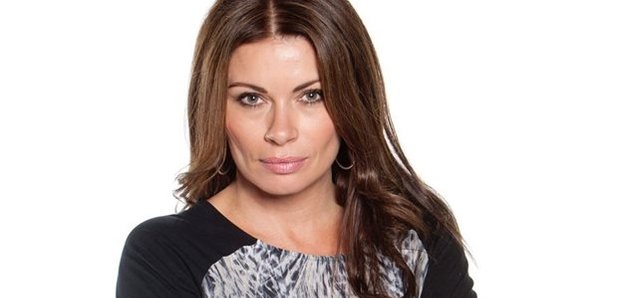 The drama doesn't let up as the festive season approaches.
SPOILER ALERT
Christmas in Soapland is always a big deal, as big stories come to a head over the brussel sprouts. But that doesn't mean that the residents of Weatherfield are in for a quiet time ahead of December 25th.
Here are the Coronation Street characters to keep an eye on over the next few weeks…
1. THE RETURN OF QUEEN CARLA
The exact arrival date of Alison King's much-missed drama queen hasn't been confirmed yet, but we'd be surprised if she's not the centrepiece of Corrie's festive episodes.
The former factory boss suffered a relentless rollercoaster of calamities during her decade on the cobbles. The ITV soap's producer Kate Oates recently told the Radio Times: "It's time to break new ground with Carla. I didn't want to put her on that familiar cycle of self-destruction, recovery, followed by more self-destruction.
Kate also told the Daily Star: "Carla's comeback storyline is good. I don't think it's what people would expect.
She continued: "It's a storyline that's got long-running consequences. I think when she first comes back, people will be like, 'Oh, I didn't expect this to be her returning story,' but as it runs on, things will become clear and they will realise why Corrie has brought her back."
Oooh, now we're intrigued.
2. STEVE AND TRACY K-I-S-S-I-N-G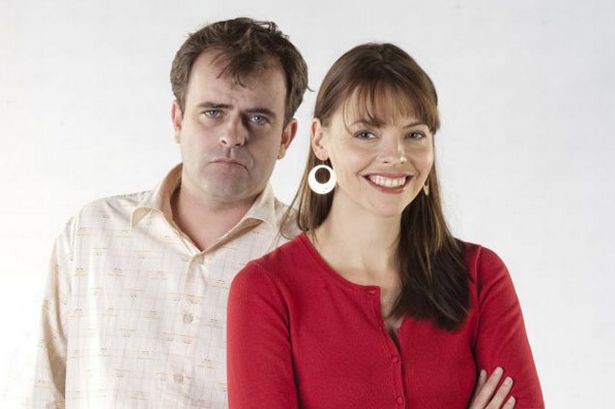 Guys, this is a TERRIBLE idea... [Picture: ITV]

We know – we're quite horrified by this prospect too. But the rumours are true: exes Steve McDonald and Tracy Barlow are set to reunite. It's either an early Christmas present or a reason to cancel the season altogether.
We thought these two were completely dead and buried, but their growing closeness in recent weeks will lead to them revisiting their doomed love. We're sure their daughter Amy will be thrilled…
3. PETER BARLOW vs BILLY MAYHEW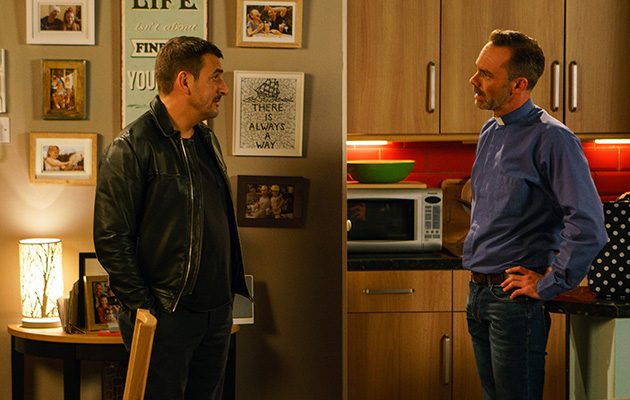 "Well I think these jeans DO go with this belt, so there!" [Picture: ITV]

We've already seen short-fused vicar Billy (Daniel Brocklebank) punch Peter (Chris Gascoyne) over a parental dispute. But dark secrets from Billy's past are due to resurface – and they involve Susan Barlow (Peter's dead twin and mother of Adam).
Could this be what leads to the Christmas Eve exit of Billy's partner Todd (Bruno Langley)?
Fans have also been speculating that Todd's departure may be at the hands of his murderous stepdad….
4. PAT PHELAN'S NEXT VICTIM
Boo! Hiss! [Picture: ITV]

If Todd doesn't meet his maker thanks to Phelan (Connor McIntyre), there are other prime candidates lined up. Tabloid photos recently showed the cast filming with Phelan's wife Eileen (Sue Cleaver) sporting a black eye. Could things start to go badly wrong in their marriage?
Or will Pat decide to finally remove the perpetual thorn in his side, aka Anna Windass (Debbie Rush)? She's not leaving the soap until early 2018 but in the meantime that cellar of Pat's is currently unoccupied…
5. FAREWELL, MOIRA AND COLIN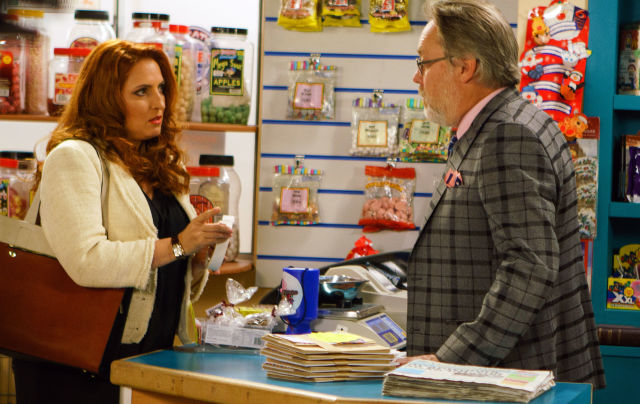 "What do you mean you've sold out of lemon sherbets?!" [Picture: ITV]

This one is a shame, as these two guest characters have brilliantly provided the humour that Corrie is traditionally known for.
When Colin (Jim Moir) decides to move to Stoke-On-Trent and invites Moira (Louiza Patikas) to join him, will she follow her heart?