The Old 'Coronation Street' Set Looks Seriously Creepy
21 August 2017, 17:09 | Updated: 22 August 2017, 13:36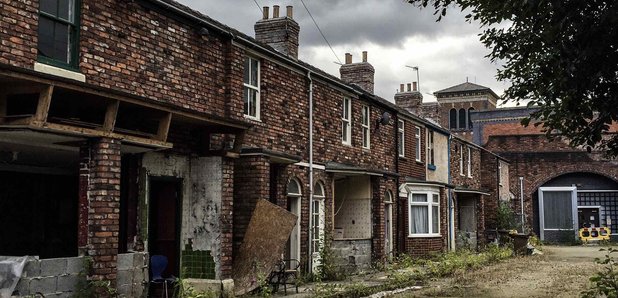 Tumbleweed is blowing down the cobbles.
For 53 years it was home to some of British television's most iconic characters. But now the old Coronation Street set looks more like the home of The Walking Dead. The cobbles have been ripped up, the Rovers Return pub has been stripped bare and weeds are thriving.
This sad but fascinating snapshot was recently captured by 'urban explorer' Mark Andrew.
Mark, 23, told the Manchester Evening News: "It looks really old and there's been a dramatic change. It looked a right state - dirty and run down. There are no cobbles there and I am not sure what is being done with it."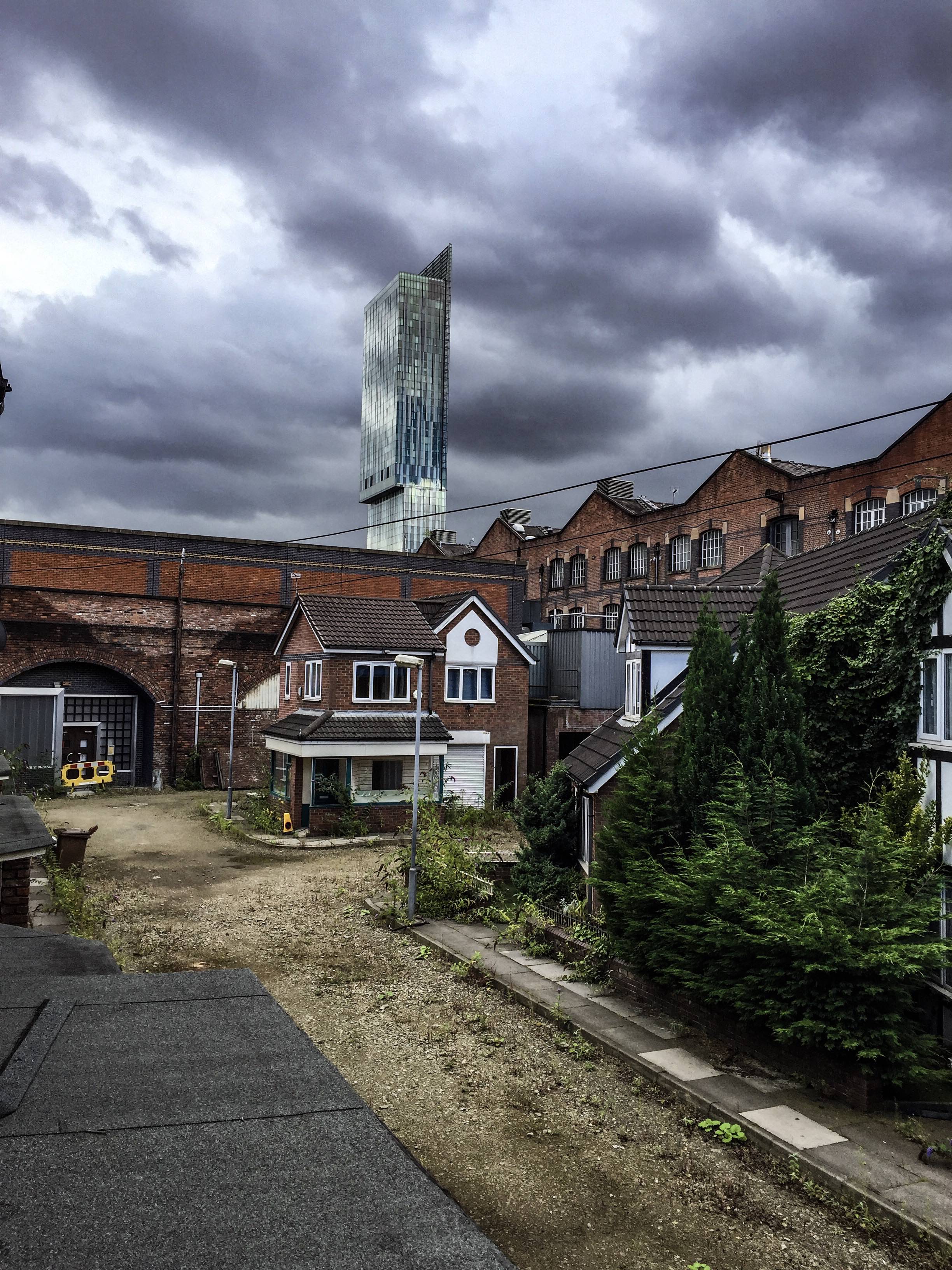 Gail Platt is actually hidden underneath all that foliage. [Picture: MEN/Mark Andrew]
Actually, the famous cobbles from the old set haven't been discarded and are believed to be kept in storage. ITV bosses said they could make a welcome return as part of the new set.
The entire Coronation Street production left the old Granada Studios set in Quay Street in 2013, which had been home to the world's longest-running TV soap since 1960.
Corrie's new home is at Media City in Salford, which has allowed for the Weatherfield set to expand.
The old set was used for Corrie tours until December 2015, but now looks heartbreakingly unloved. The abandoned sets are earmarked for demolition – which seems to have already started and then halted.
Flats, offices and three hotels are set to be built on the site as part of the new St John's Quarter development. We wonder if any of them will be named with a nod to the site's cultural history?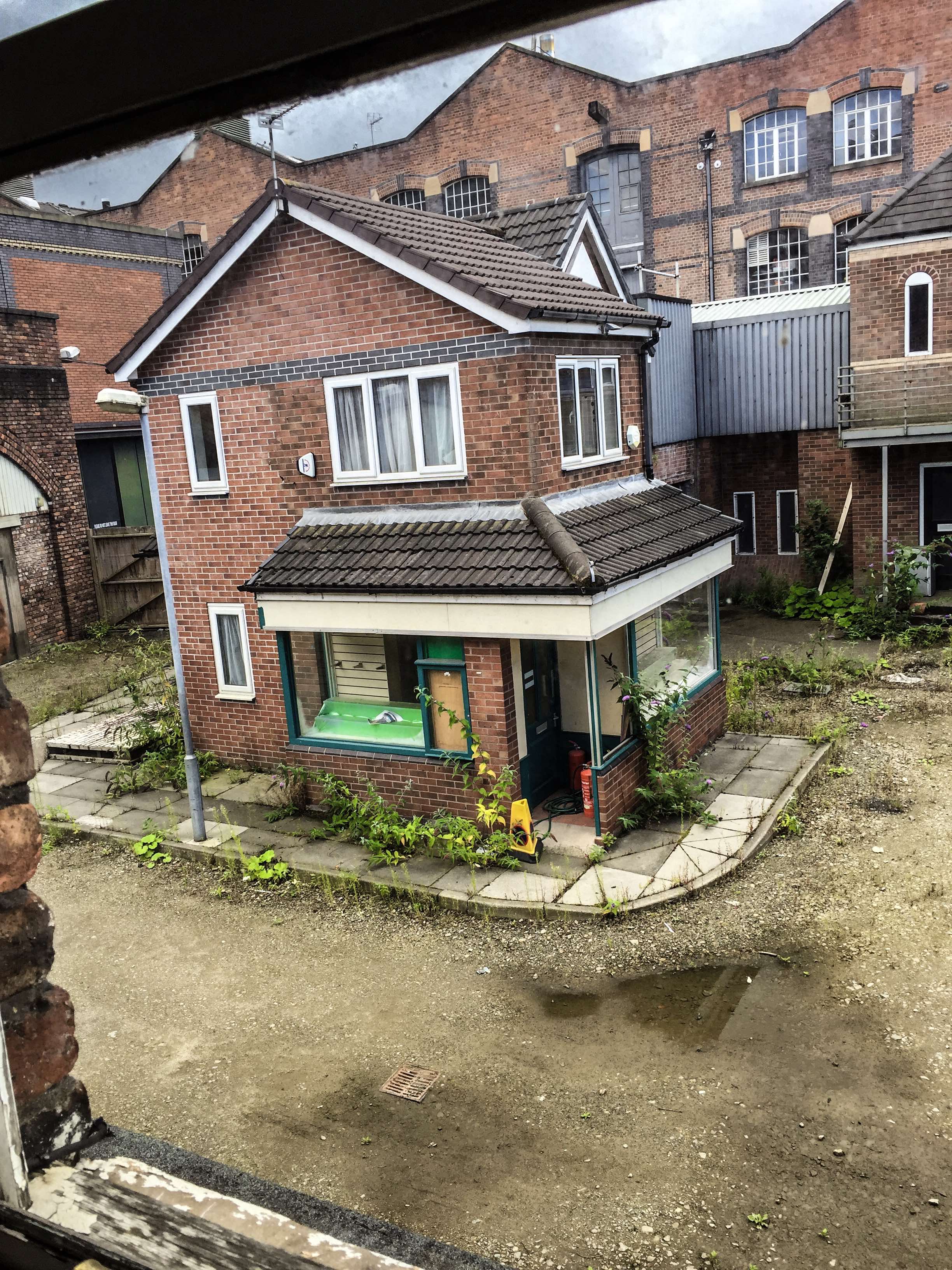 Rita would hate to see The Kabin like this. [Picture: MEN/Mark Andrews]
Meanwhile, ITV have honoured Corrie's past with a gorgeous new trailer called Coronation Street: Then, Now & Forever. Featuring a backstage glimpse at iconic moments over the decades, it's enough to give any soap fan goose bumps.
With the show currently gearing up to screen six episodes a week like its younger sister Emmerdale, it seems there's plenty of life in Corrie yet. Even if its previous home looks very forlorn.