Parky Thinks Corrie Has Become Too 'Brutal' - Do You Agree?
9 November 2017, 11:56 | Updated: 9 November 2017, 15:02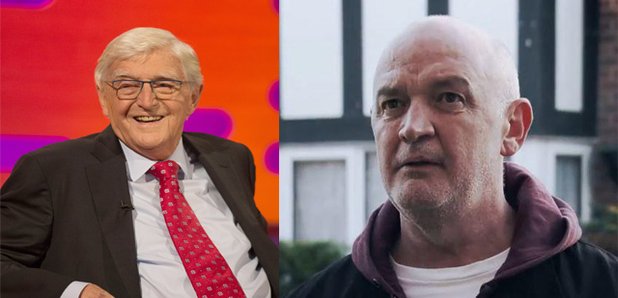 The chat show legend wishes the ITV soap would stay true to its roots.
It's been the week where one British television icon has attacked another. So which side are you on - #TeamParky or #TeamCorrie?
The straight talking Yorkshireman and broadcasting legend Sir Michael Parkinson gave an interview to Radio Times. He gave his opinion on the health of our longest-running TV soap, Coronation Street, and let's just say he didn't hold back.
Many Corrie fans have been outraged by the recent dark turn in the Pat Phelan (Connor McIntyre) story, which recently saw the evil plumber cause the death of two characters. Chat show king Parky was not impressed either.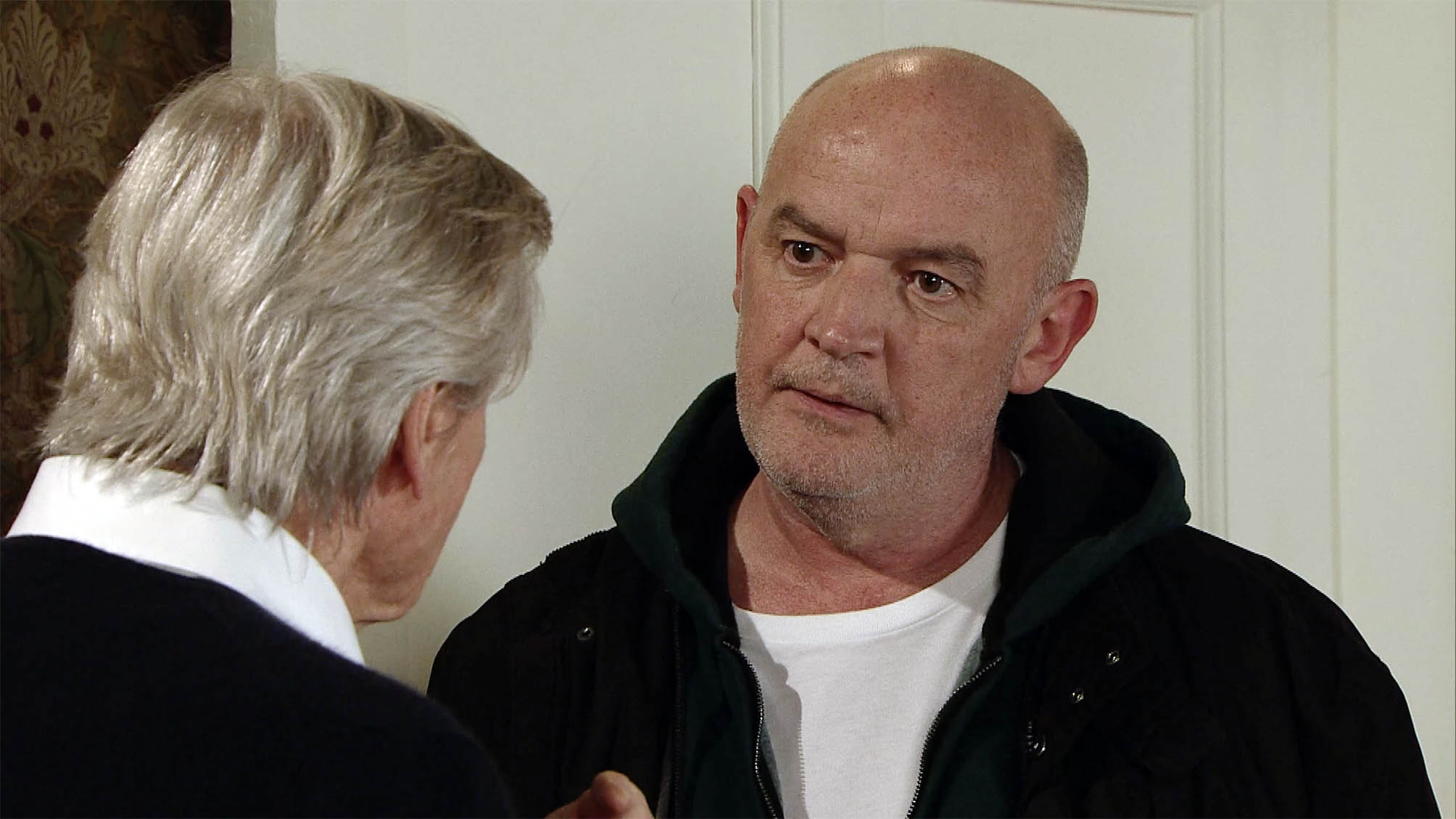 Parky is not Phelan the current storylines. [Picture: ITV]
"I never imagined I would recoil from watching Coronation Street, but the storyline of the kidnapping and torture of Andy and Vinny and their brutal murder by Pat Phelan had little to do with that gentle, funny reminder of life in the North Country I discovered and so admired in the early 1960s when I joined Granada Television," Parkinson wrote.
"In those days, Ena, Minnie and Martha dominated the snug, Elsie Tanner was everyone's idea of the good-time girl with a heart of gold and, later, Hilda Ogden made three pot ducks flying up a wall a fashion statement."
Parkinson, who in 1979 was one of the founders of the British League for Hilda Ogden in tribute to Jean Alexander's iconic character, said the Pat Phelan storyline was "more suited to a horror channel than a family show".
"The storyline is made even more shocking by Connor McIntyre's performance as Phelan. His basilisk stare, the unnerving certainty of his murderous intent, is enough evidence of his ability to play a psychopath and worthy of a series about this murderous nutter – hopefully, far away from Coronation Street.
"I am affronted by what I see as a gem like Coronation Street in danger of becoming just another formulaic soap."
390 viewers complained to the broadcasting regulator OFCOM about the recent episodes, so Parky is in good company. Many fans have also been enjoying ITV3's repeats of classic 1986 episodes of Corrie on weekday afternoons. The contrast between the goodnatured show back then and the grim Corrie of 2017 is stark.
Fellow sofa royalty Fern Britton was also appalled at the Phelan goings-on.
Oh #corrie yes performances, script and storyline good but ITS NOT CORRIE!

— FernBritton (@Fern_Britton) October 27, 2017
Corrie producer Kate Oates told Digital Spy this week: "I knew that people would find it very dark. Of course, one of the things that Corrie viewers always keep close to their hearts is Corrie warmth and Corrie humour. If you touch that or mess with it, people are bound to go: 'What are you doing to our Street? This isn't right'.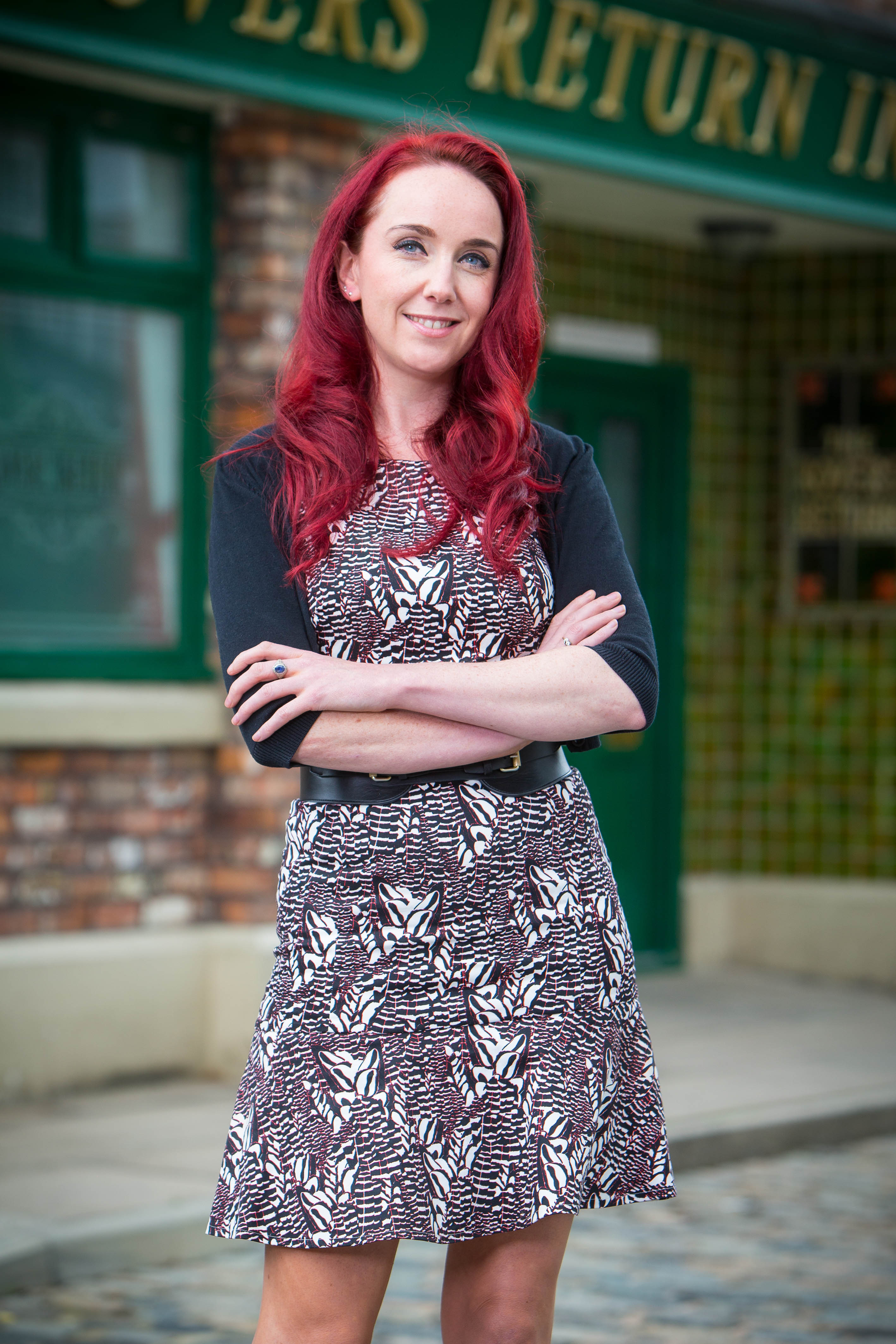 Producer Kate Oates defended Corrie's dark material. [Picture: ITV]
"But when you look at Corrie history, there have always been dark stories. There have been dark murders, even dating back to the '70s. And when Richard Hillman was beating a woman to death with a crowbar, that's pretty dark!
"Obviously passions have run high with it but I don't mind that. I hope that viewers will see there is a balance of stories and other characters are giving you that traditional warmth."
We hear what Kate is saying, but on this occasion we're in agreement with Sir Michael Parkinson. If we wanted gritty crime drama, we would watch a gritty crime drama. And if we wanted misery, we could just switch on the news. Let's hope that Corrie returns to what it does best soon…