Corrie Fans Spot ANOTHER Blunder... And It's So Obvious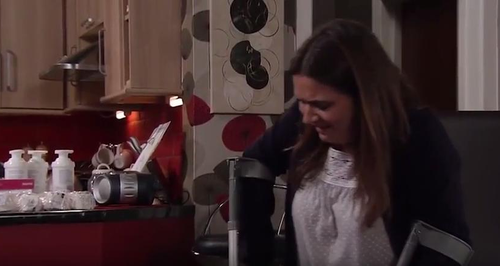 Viewers of Coronation Street were left howling after they spotted a ridiculous medical phenomenon during an episode of the hit show.
Soaps often, ahem, ad lib on the truth and most of us let it slide.
From gruesome murders, to complicated romantic plot twists, to characters seemingly returning from the dead... yep soap operas seem to get away with all sorts.
Their latest blunder however, had fans up in arms when they spotted that actress Debbie Rush was using her crutches all wrong!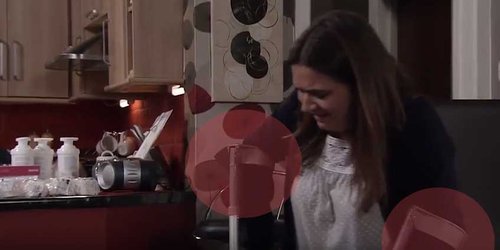 Debbie Rush as Anna Windass | Picture: ITV via Youtube
When the character Anna Windass returned back home from hospital after her hideous burns, she was understandably struggling to walk properly.
However, fans were left lolling when the actress was caught using her walking aids the wrong way round and none of the directors or producers picked up on it!
Watch the hilarious clip here:
Viewers were quick to add their commentary on Twitter:
Someone on corrie is using elbow crutches the wrong way round, can't cope #physioprobs

— Emma Wilkinson (@emwilkinsonx) November 15, 2016
#Corrie gotta love anna windass using crutches back to front and too high uo her arms..research fail

— maria barry (@mariabarry29) November 14, 2016
just catching up on #Corrie .... Why is Anna holding her crutches the wrong way round?

— PROTECT AARON DINGLE (@RobronDryanLove) November 15, 2016