This New Video Shows Cruz Beckham Has The Most ADORABLE Singing Voice
24 November 2017, 13:20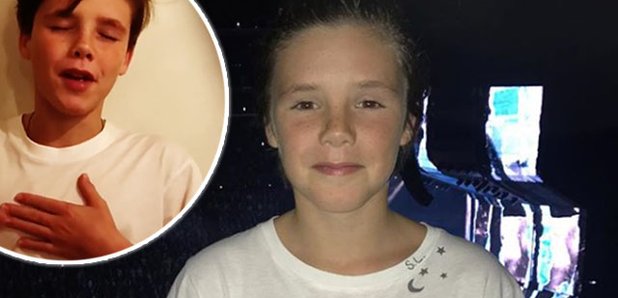 He's following in his mum's footsteps!
We all became aware of Cruz Beckham's singing talents last year, with the release of his Christmas single. That being said, we still can't help but get excited every time Victoria Beckham shares a video of the little cherub showcasing his vocals.
Taking to Instagram Stories yesterday, Victoria posted a clip of the 12-year-old singing Charlie Puth's 'One Call away.' - and it was pretty flawless to say the least.
She captioned the video, 'Cute! Love u @cruzbeckham X'.
Following the huge controversy over Cruz Beckham's debut single last year, with the likes of Piers Morgan accusing Cruz's parents of 'pimping him out' for fame - we can only hope this little clip goes down a bit better!
Keep it up Cruz.
Watch More: