Dancing On Ice's Jake Quickenden 'Banned From Seeing Skating Partner' For THIS Reason
15 February 2018, 07:51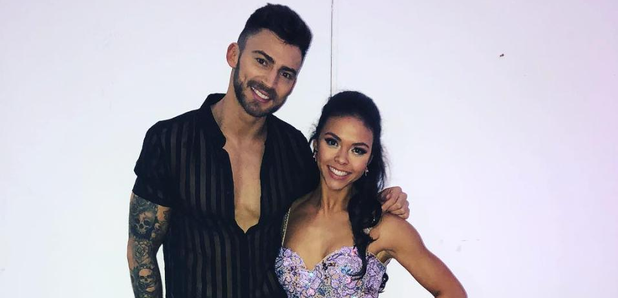 Jake Quickenden could be forced to perform with a reserve partner on Dancing On Ice this weekend.
Despite all the danger that dancing on slippery ice could lead to, who would've known that a sickness bug would be the thing to wipe most of the contestants out.
Jake Quickenden's professional dancing partner, Vanessa Bauer is the latest person to get struck down with Norovirus and now Jake has been 'banned' from seeing her.
Sadly for Jake, who has consistently taken the higher spots on Dancing On Ice's leaderboard, he doesn't even know if Vanessa will be well enough to perform this weekend.
A source told the Daily Star: "Jake has been left in the dark wondering how he will skate this weekend without his partner"
"He isn't sure if she will be well enough to skate on Sunday."
Another source added: "After being at the top of the leaderboard this really has put Jake in a very troubling position.
'He's is currently bookies' favourite, but now he's basically on an ice ban that could all be over."
Jake and Vanessa were set to perform a risky move named the head banger this Sunday.
The X Factor star will reportedly have to perform with a reserve partner or be given a free pass to next week's show.
Fingers and toes crossed for you, Jake!

Watch more: