'Get Your Own Back' Could Be Returning To Our Screens!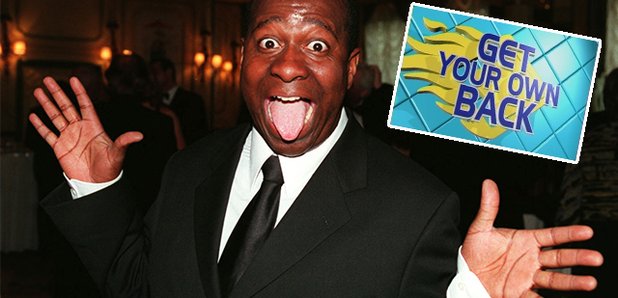 What are we gonna do? Crank them up!
Ask anybody who was born in the '80s or '90s and they will probably get far too excited when you mention the legendary kids TV show Get Your Own Back.
The CBBC's gunge-tastic programme hosted by Dave Benson Phillips was every pre-teens dream.
It allowed groups of kids to gang up on an unsuspecting adult of their choice and 'get their own back' by the means of cranking them up a terrifying looking chair before catapulting them into a pool of slime.
Charming? Yes it was.
And to remind you some more here's a video of H from Steps getting the grunge treatment!
It first aired in 1991 and when it finished in 2004 there was a gunge shaped hole in all of our lives.
But we can be sad no longer as in a recent interview with Vice Dave hinted at a revival, and we couldn't be more excited!
He told them "It's a case of watch this space. We're in talks and have had a number of false starts and questioning whether it would work in the age of the internet for young people.
But at the end of the day, children will always have grown ups they're not too keen on. It's just a case of how we do it."
Come on Dave, you can make it happen! Fingers crossed!