The Beckham's Break Silence On Whether They Are Doing A Reality TV Show
12 February 2018, 08:10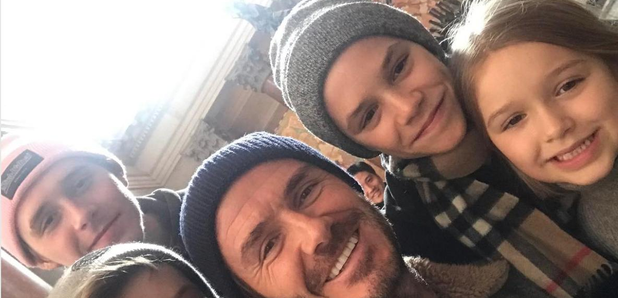 The Beckham's finally respond to rumours of whether a family reality TV show will go ahead.
They might flood their Instagram pages with THE most adorable family photos day-to-day, but on the whole, the Beckham's are a pretty private family.
That being said, rumours have most recently been rife around Victoria and David being in talks with NBC's E! Entertainment, to do their own 'Keeping Up With The Kardashians' style reality TV Show.
A source told the Daily Star: "Victoria always wanted to be seen as royalty, but now she'd like to share more of her silly side."
A senior executive at NBC added, that the Beckham's failed reality series 'Coming To America' which hit screens 11 years ago, "didn't really work in the way we had hoped but a show featuring all the Beckhams, including the children, is a different ball game."
However, a rep at the MailOnline has now put the rumours to bed revealing, "There is no truth to this, David and Victoria respect and fiercely guard their private lives at home away from their public lives and would never want that level of intrusion in their lives."
Whilst we can only dream of how timely a reality show would have been, what with recent news of a Spice Girls reunion, David Beckham will be making up for it by starring in his own reality show.
The football legend will be doing his own two or three-part documentary based on his latest venture, of building a team and stadium from scratch in Miami.
Ah, we guess that will have to do for now! Nice one, David.

Watch more: