Davina McCall Reveals Shock Revelation As She Breaks Silence On Split With Husband
10 January 2018, 07:50 | Updated: 19 October 2018, 19:26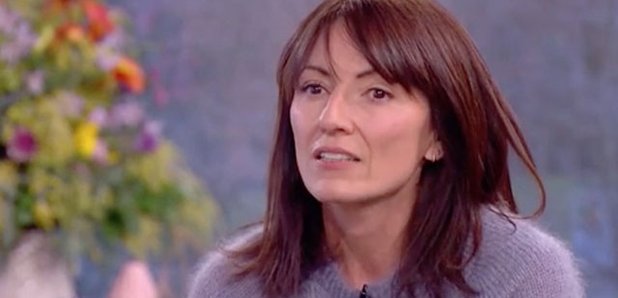 Davina speaks out and explains the truth behind her loneliness video.
Davina McCall has finally spoken out about her split with her husband, Matthew Robertson.
Appearing on yesterday's This Morning, the presenter revealed that despite their break-up, she still ended up spending Christmas with Matthew.
She began by addressing the Instagram video that she posted about loneliness over Christmas, which many thought to be a, "cry for help".
She said: "I do always think about single people or people who are alone on those big days like Valentine's Day, Christmas Day or New Year's Eve."
And then she went on to explain that she chose to spend the festive holiday with Matthew for the children's sake, adding:
"I thought I would do a quick message and people took that as a cry for help that I was on my own but actually Matthew and I decided, for the kids' sake, that we would all be together this Christmas. We were all together and I wasn't alone. But it was really sweet that people reached out to me."
Davina went on to say that she will no longer be talking about the end of her 17 year marriage to protect her children.
She explained: "Just for the record. For our kids' sake Matthew and I have decided that we are never going to talk about 'us' because we've got three kids and they are quite grown up and we just don't want to talk about it in the public eye, so that's what we're doing."
Fair play to them. All the best, guys.
Watch more: