Andi Peters Left Blushing As Winner Appears Half NAKED In Competition Fail
22 November 2017, 12:52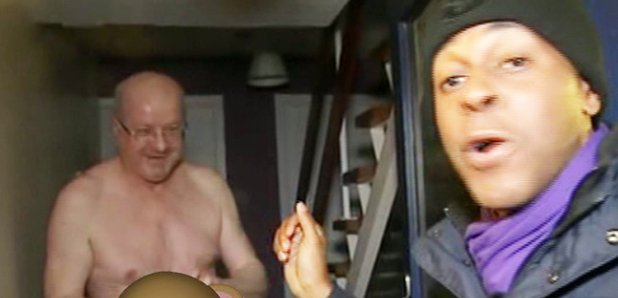 Good Morning Britain reporter Andi was given a wake-up call he wasn't expecting.
If you had entered a competition to win £5,000 you'd think you would be waiting by the phone with baited breath just in case you got the call.
Well, that wasn't quite the case for one winner who had come up trumps in the Good Morning Britain competition to win a huge sum of cash.
Host Andi Peters had been excited to knock on the door of the unsuspecting winner bright and early, but as with all live television, things don't always go to plan.
"Hopefully the person is in and they will answer their buzzer," a hopeful Andi said turning up at the man's door.
The winner hadn't quite woken up from his slumber yet, and just moments after receiving a phone call he HUNG UP on Andi Peters.
Ever the professional, Andi, who made his career presenting children's television show Live 'N' Kickin', made sure to stall viewers as they nervously awaited the contestant to make his way down the stairs and open the door.
The scenes were amusing for both the viewers and Susanna Reid, who burst into laughter as the nation waited for the man to come and collect his cheque.
However, the situation got even more awkward when the winner turned up to the door half naked as attempting to put his shirt on.
Viewers later took to Twitter to praise Andi's professionalism throughout the cringeworthy scenes.
Well done Andi awkward situation hilarious, the poor guy just out of bed.

— Siobhan Doyle (@Siobhan27620620) November 22, 2017
@GMB @andipeters absolutely brilliant..... that fella weren't expecting that.

— Ryan McCoy (@Trig1609) November 22, 2017
@GMB @andipeters Great idea, waking up a dude who is half naked....

— D Owusu AKA PianoMan (@platinummind) November 22, 2017
Later once the winner had had time to wake up and dress himself, he reappeared on the show and explained he thought he was being pranked.
"[I was] fast asleep and I thought it was a prank call," he said.
As to what he will be spending his winnings on he revealed he would be treating his family to Christmas gifts.