Bradley Walsh Angers The Chase Viewers After This Embarrassing Blunder
21 July 2017, 12:40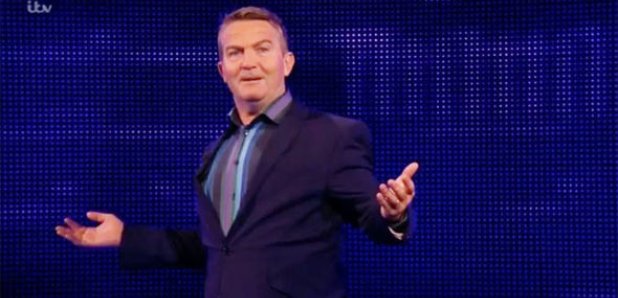 Host Bradley Walsh has only gone and done it again by rubbing The Chase viewers up the wrong way after he made a blunder that Scottish fans may never forgive him for.
When Suzanne from Gwent gallantly stepped forward to battle things out with the chaser, Mark Labbett, she initially shocked fans by opting to risk it all by following the larger sum of prize money, and subsequently losing it on £48,000. However, it was Bradley that left fans gobsmacked.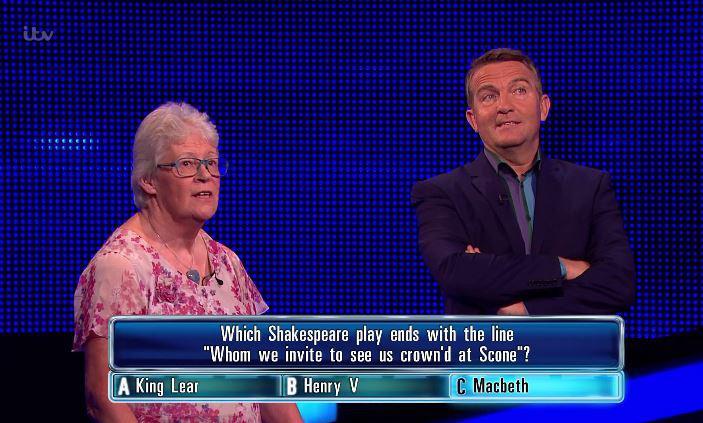 Picture | ITV
During one of the questions, Bradley was required to pronounce the name of the Scottish town, Scone.
And he pronounced it oh so wrong.
"Which Shakespeare play ends with the line 'Whom we invite to see us crown'd at Scone'?" he asked in his Southern accent, as viewers instantly went mad on Twitter.
They are pronouncing scone wrong on #thechase and it's upsetting me pic.twitter.com/B6WFwMs50H

— Naomi Gemma (@OidhcheAdhar) July 20, 2017
Ridiculous pronunciation of Scone the place on #TheChase just there

— Brian Stormont (@brian_stormont) July 20, 2017
#TheChase... is it Scone? Or Scone? #perplexed

— Cree Whittingham (@bluejooz) July 20, 2017
It's not the first time Bradley Walsh has got things wrong on The Chase.
Bradley Walsh found himself bent double on an episode of The Chase after he awkwardly made fun of a contestant's answer, only for it actually to be the right one.
After contestant Barbara was asked, "Which suitably-named actress plays Pip Archer in the countryside radio drama The Archers?", Bradley couldn't help but burst into laughter over her answer.
When Barbara chose 'Daisy Badger' as her answer he couldn't help but mock her choice.
"Why did you put Daisy Badger? It's not going to be badger… It will be Heather Fox, one of the Fox family, like Emelia Fox," he laughed.
But it was Barbara who was left with the last laugh as "Daisy Badger" turned out to be correct.