There's Going To Be A FEMALE Full Monty Starring This Loose Woman!
22 January 2018, 17:05 | Updated: 22 January 2018, 17:10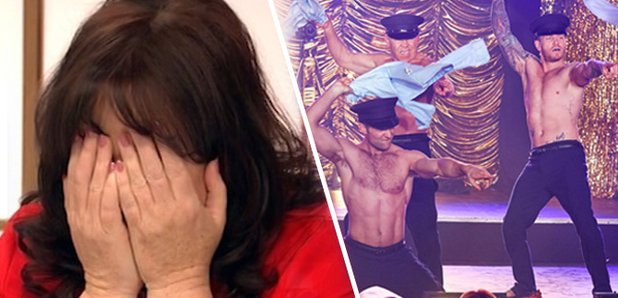 Watch as Ashley Banjo reveals he has twisted Coleen's arm to strip down to her birthday suit for a good cause.
Loose Women viewers were treated a shock as Coleen Nolan announced she will be stripping off in the name of charity.
The panelist revealed she will be working with Diversity choreographer Ashley Banjo to front an all-female cast when The Real Full-Monty returns this year.
The reality spin-off of the classic film, aired for the first time last year and saw the likes of McFly's Harry Judd and Pointless host Alexander Armstrong bare all to perform the movie's iconic routine in front of a live audience to raise awarness for tesitcular cancer.
Now Ashley Banjo revealed he has been twisting Coleen's arm to sign up as one of the fresh new faces brave enough to strip down to their birthday suit for a good cause.
Ashley explained: "We had a chat, didn't we Coleen? We had a chat about how cancer isn't something that only affects men, it affects women as well. I've done The Real Full Monty for men and we were talking about expanding it."
Coleen replied: "We were saying, 'Wouldn't it be good to get a women Full Monty together?'"
Ashley added: "I think it would be incredible. It is going to happen and I'm still... I think Coleen's over the edge."
The Loose Women star seemed as though she had been persuaded and even hinted she would be willing to get fully starkers.
When the panel asked her if this means she would strip completely, Coleen said: "Well, that's up to [Ashley's] choreography!"
Ashley said: "We are doing this to raise awareness, to make an impact, to make noise – obviously for cancers, but also for body confidence. If we didn't get it all out, it wouldn't count.
"We were just talking about it, we are still at the early stages. I've got to recruit women... I'm actually shaking at the thought of it."
Of course this won't be the first time that Coleen would have stripped off in the name of charity.
The Loose Women star posed in her underwear alongside her co-hosts to launch their body confidence campaign last year to promote healthy body image.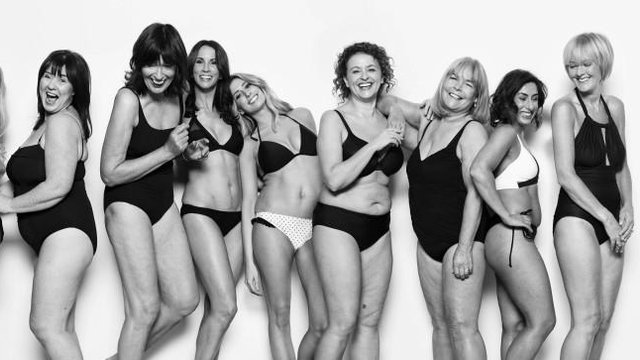 We bet Coleen will look fabulous with OR without clothes!