Countdown Viewers Left In Hysterics After THIS Rude Word Appears
It's not often that Countdown has to bleep out a rude word, but it happened today
00:31
Even Britain's brightest brains fell victim to the giggles when dictionary wiz, Susie Dent was forced to say this naughty word.
Countdown has long been the quiz show where some of Britain's brainiest wordsmiths can showcase their ability to find a word out of the most difficult collection of letters.
However, contestants certainly didn't need any help when it came to spelling out a particular rude word during the show on Thursday.
Susie Dent, who heads up the dictionary corner on the quiz show, was forced to apologise in advance before revealing an eight letter swearword from the combination of consonant and vowels that had been selected at random.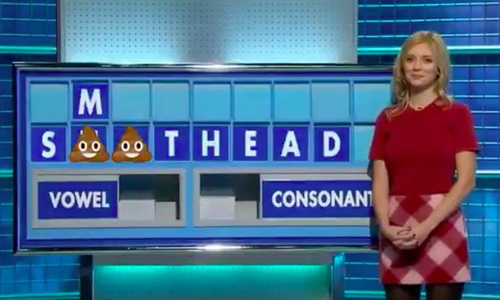 In a bid to show the contestants how they could have achieved a word with the most letters, Susie was forced to reveal the word "S**thead", much to the amusement of viewers.
Yep! She actually said the words! But they were bleeped out, and the words on the board were replaced with some strategically placed emojis.
In all fairness, the rude word is actually in the Oxford Dictionary so was an eligible entry for a top scoring word on the quiz show.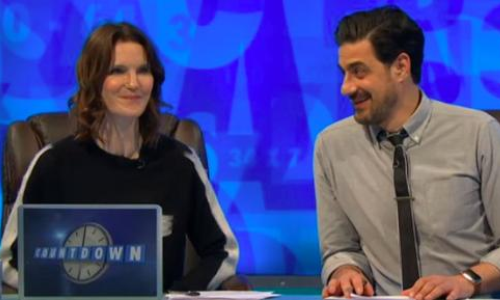 Susie and fellow dictionary wiz, Alexis Conran, were apologetic about their choice of words as she explained: "There is an eight, apologise for this one in advance and we're only saying it because it gets you one letter further, but s**thead is in."
To make things even more hilarious, Nick Hewer, jokingly gasped: "Susie, wash your mouth out with soap!"
Oh how embarrassing!