Harry Potter Fans Won't Believe The Slip Up Lorraine Kelly Made!
26 June 2017, 16:50 | Updated: 14 July 2017, 11:11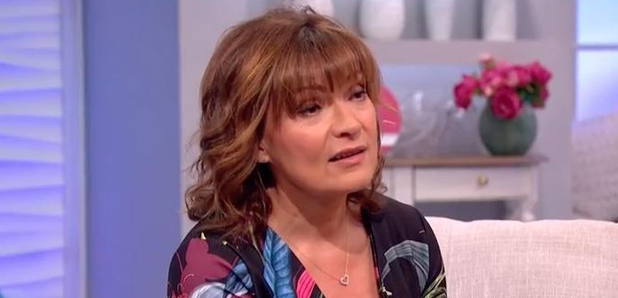 In Lorraine's world, it seems the Boy Who Lived has an identical twin!
We're all feeling the Harry Potter mania right now – but Lorraine Kelly managed to stumble over the boy wizard's name on TV yesterday morning.
Appearing on Good Morning Britain in a brief segment to announce what was coming up on her Monday morning show, the 57-year-old host said that "Larry Potter" was turning 20.
Lorraine began: 'As Larry Potter turns 20,' before she burst out laughing as she realised her mistake. 'That's Harry Potter's evil twin,' she joked. Oooh, you'll be giving J.K. Rowling some ideas for another spin-off at this rate, Lorraine. Just imagine the possibilities!
We do love it when Lorraine goes off-piste. Her flirting with Jason Derulo earlier this month was brilliant, and she manages to get away with it and make us love her even more.
Hogwarts has never really gone away, and we couldn't be happier. One of Lorraine's guests yesterday was actress Evanna Lynch, who played Luna Lovegood in the film franchise.
Evanna, 25, revealed that her character in the franchise helped her though a difficult time, while also she became pen pals with J.K. Rowling when she wrote to her favourite author. Opening up to Lorraine, she said: "Yeah, as you say, I was sick, I had an eating disorder at the time because I felt that Harry Potter was the only thing that really took my mind off it and it was such a gift."
The actress continued: "Luna, especially, inspired me because I think a lot of my problems were because I felt odd or felt weird and she made me see that it was okay and it was empowering. So I write to her and she wrote back and we became pen friends before I got that role." Amazing. Just when we thought we couldn't love J.K. Rowling any more!
Meanwhile, the author herself was getting nostalgic on Twitter, looking back at the moment her work went out into the world.
20 years ago today a world that I had lived in alone was suddenly open to others. It's been wonderful. Thank you.#HarryPotter20

— J.K. Rowling (@jk_rowling) June 26, 2017