Eamonn Holmes Gets Tipsy On 'This Morning'
3 August 2017, 14:45 | Updated: 3 August 2017, 16:10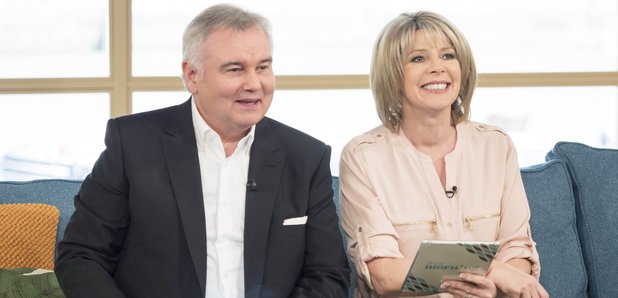 Ruth was definitely unimpressed.
Anything Schofield and Willoughby can do, Holmes can do better. This Morning's summer stand-in host Eamonn Holmes enjoyed his work a little too much earlier today. A wine sampling live on air – what could possibly go wrong? Hmm.
Wine expert Joe Wadsack had been invited on the show to demonstrate that the quality of boxed wine has improved in recent years. Challenge accepted, decided Eamonn as he proceeded to down a whole glass of Sauvignon Blanc in one go.
Wife Ruth was not happy, saying 'Darling don't do that because you don't understand alcohol. You'll have a headache in a minute.'
'I better not do another one!' Eamonn said as he battles a fit of drunken giggles. 'Look at him already!' Ruth, 57, quipped as Eamonn, also 57, struggled to compose himself. After a moment he added: 'But the difference is as opposed to some people I'm a very nice drunk.' Ruth's face was a picture throughout.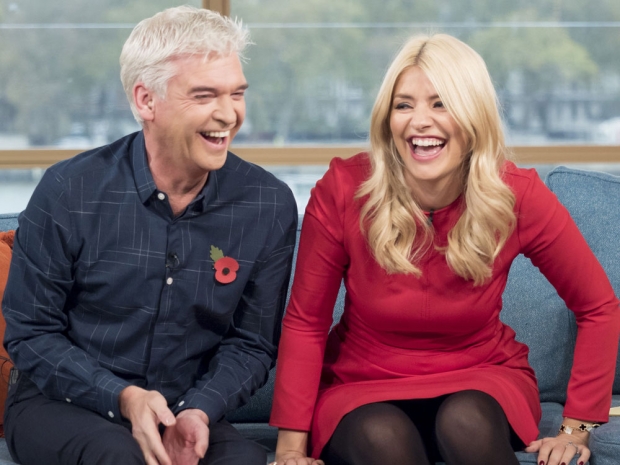 You wouldn't catch these two doing anything like that. Ahem. [Picture: ITV]
All this was after Eamonn had said that he doesn't usually enjoy wine, but that this one was 'Gorgeous.' Ruth then joked: 'I'm taking Eamonn for a coffee now.' The name of the segment was 'More Classy Than Trashy' – but we're not sure Eamonn got the memo!
Perhaps he thought he'd give regular This Morning hosts Philip Schofield and Holly Willoughby a run for their money. The popular pair have been known to show up for work worse-for-wear on occasion.
Pip and Holly are currently on their summer holiday until September. Their regular Monday-Thursday slot has been taken over by Ruth and Eamonn, who normally hold the fort every Friday.
The Friday guest hosts for August haven't been confirmed as yet, but so far Rylan Clark-Neal has been joined by Sarah Green (who presented Going Live! with Pip in the 80s) and Alison Hammond.