Gino D'Acampo Spills The Beans On Holly Willoughby And Phillip Schofield's Wildest Off-Screen Antics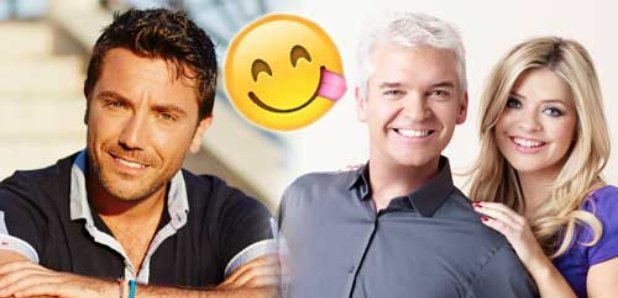 The This Morning hosts are well known for their outlandish behaviour, but what we see on TV is only half the story!
With the NTA's approaching tonight, we're all wondering whether Holly and Phil will pull an all-nighter like last year and turn up to work having not been home again!
The ITV stars might not get off scot-free this time though...as their fellow daytime host, chef Gino D'Acampo is ready to dob the cheeky pair in if they step out of line!
We all have that friend that we simply can't keep up with on a night out...well now imagine there were two of them! Oh my goodness..!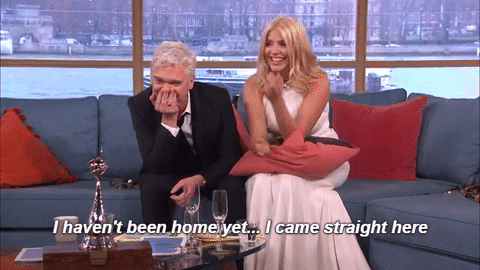 Well now friend and fellow showbiz personality Gino D'Acampo has 'fessed up about what goes on when the cameras aren't watching:
"A night out with them?" he joked to Huffington Post, "Frankly, they are uncontrollable - and it's all I can do to keep up."
The 40-year-old cook, who often shares a laugh with his co-presenters also spoke out about how the trio's chats often descend into giggles as neither Holly nor Phil can resist an naughty innuendo, even when they're on the telly:
"We do have a laugh and we all get on so well - it's always very spontaneous, you never know what will happen during live television."
This year's National Television Awards will see the show go up against Loose Women and The One Show as it battles for Best Live Magazine programme.
Good luck guys!