'Good Morning Britain' Viewers Are In Shock
7 August 2017, 14:22 | Updated: 7 August 2017, 17:09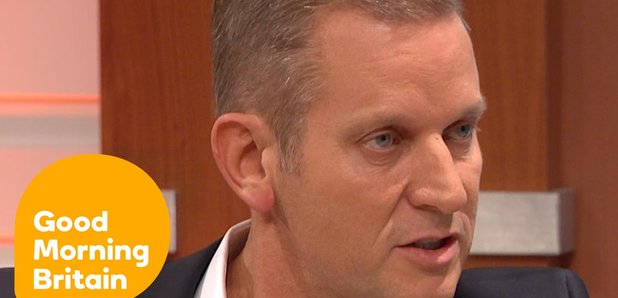 What a way to start the week!
Wiping the sleep from their eyes and putting on the kettle, millions of unsuspecting people across Britain reached for their TV remotes this morning. Expecting to see Piers Morgan offering up his sassy soundbites as usual, they were shocked by what they saw. It wasn't Piers smirking at them from the Good Morning Britain sofa, oh no. It was Jeremy Kyle.
Kyle, 52, did a short guest stint as a Good Morning Britain host 14 months ago, and now he's returned while the regular hosts are sunning themselves. He'll be hosting on Mondays to Wednesdays for the next three weeks. Richard Madeley and Eamonn Holmes will complete the week's temporary line up.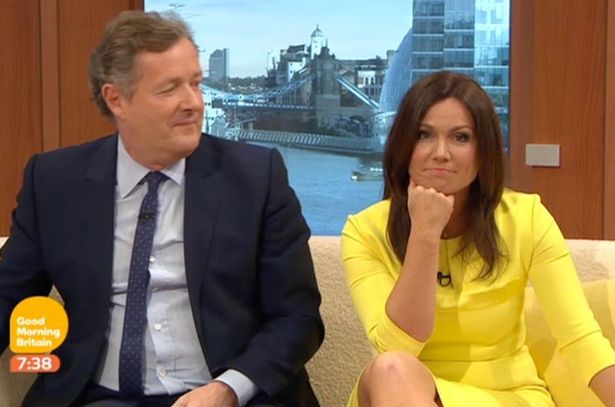 Piers will be even more unbearable once he hears this news... [Picture: ITV]
Piers, 52, hosted his last show for a month on Wednesday July 27 before announcing he was off on holiday, while his co-host Susanna Reid, 46, is also taking some very well-earned time off. Although the former newspaper editor and Britain's Got Talent judge regularly makes headlines for his ill-judged comments, it now seems that for loyal Good Morning Britain viewers it's actually a case of better the devil you know.
Some viewers were distinctly unimpressed with Jeremy Kyle's abrasive interview technique, accusing him of being intrusive and talking over his guests and co-hosts. Hey, at least he didn't get out the lie detector test and DNA results.
Let's just say that this didn't all go down too well with some viewers.
Waking up and turning on my Tv and seeing Jeremy Kyle on #GMB you know it's a start to a bad day. Bring back @piersmorgan

— Paul Morris (@pm83) August 7, 2017
Who chose #JeremyKyle to present @GMB!? Thick and utterly objectionable. Who thought they'd find someone more galling than @piersmorgan!?!

— Tony Kent (@TonyKent_Writes) August 7, 2017
Others were more appreciative of Jezza's efforts, though.
Move over @piersmorgan I prefer Jeremy Kyle presenting @GMB on a Monday morning ☺

— Mr C - Evolve (@JeevanSChagger) August 7, 2017
Let's just hope Jeremy's not too put off by the criticism as he reaches for the early-morning alarm clock this month, eh?