HEART EXCLUSIVE: Neighbours Heartthrob Matt Wilson Gives Us The Goss On #Daaron's Tragic Love Life
28 June 2017, 16:21 | Updated: 14 July 2017, 11:11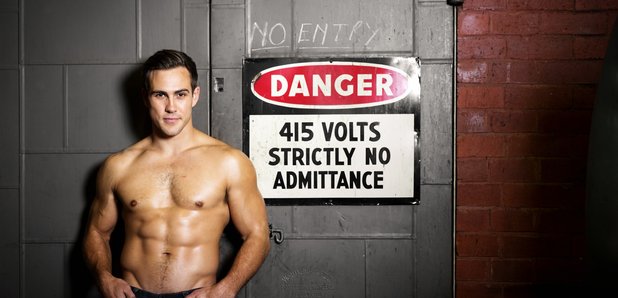 The Aussie actor gives us the lowdown on romance, Hollywood and what's coming up on the show…
Aaron Brennan has been a big hit with Neighbours viewers since he arrived on screen two years ago. The middle Brennan brother and part time stripper is currently having a hard time in the romance department, though. The man of his dreams, David Tanaka (Takaya Honda) is freshly out of the closet – and has been dating Aaron's ex, Tom Quill (Kane Felsinger).
We caught up with actor Matt Wilson, 29, to talk romance, Hollywood and what's coming up on the show…
Hi Matt, we've just missed your birthday haven't we?
You did, well done! It was yesterday [Tuesday 27th].
Before you got into acting you were a carpenter…
Correct.
And you won Australia's Hottest Tradie back in 2010.
I've been trying to sweep that under the carpet! But it's fine.
Can you tell a British audience what a 'tradie' is?
A tradie is a tradesperson, so a carpenter, bricklayer, sparkie – which is an electrician, roofer. Anyone that wears a tool belt, really.
We saw some scenes on Neighbours this week where Aaron questioned why David, a successful doctor, would want him. Is Aaron going to overcome those insecurities?
He does actually have a career revelation soon, a bit of stability comes into his life, and that's in partnership with Mishti (Scarlet Vas). It's good to see 'cause Aaron has never had anything really. He thinks he's successful, he calls himself an entrepreneur but he's more of a wantrepreneur! We all know people like don't that, don't we?
Is Aaron involved with the new lawnmower that Shane Rebecchi (Nicholas Coghlan) has invented?
Yes. This could be the first successful thing that Aaron has ever done. It's hilarious and ridiculous, that storyline. It's kinda like the comic relief.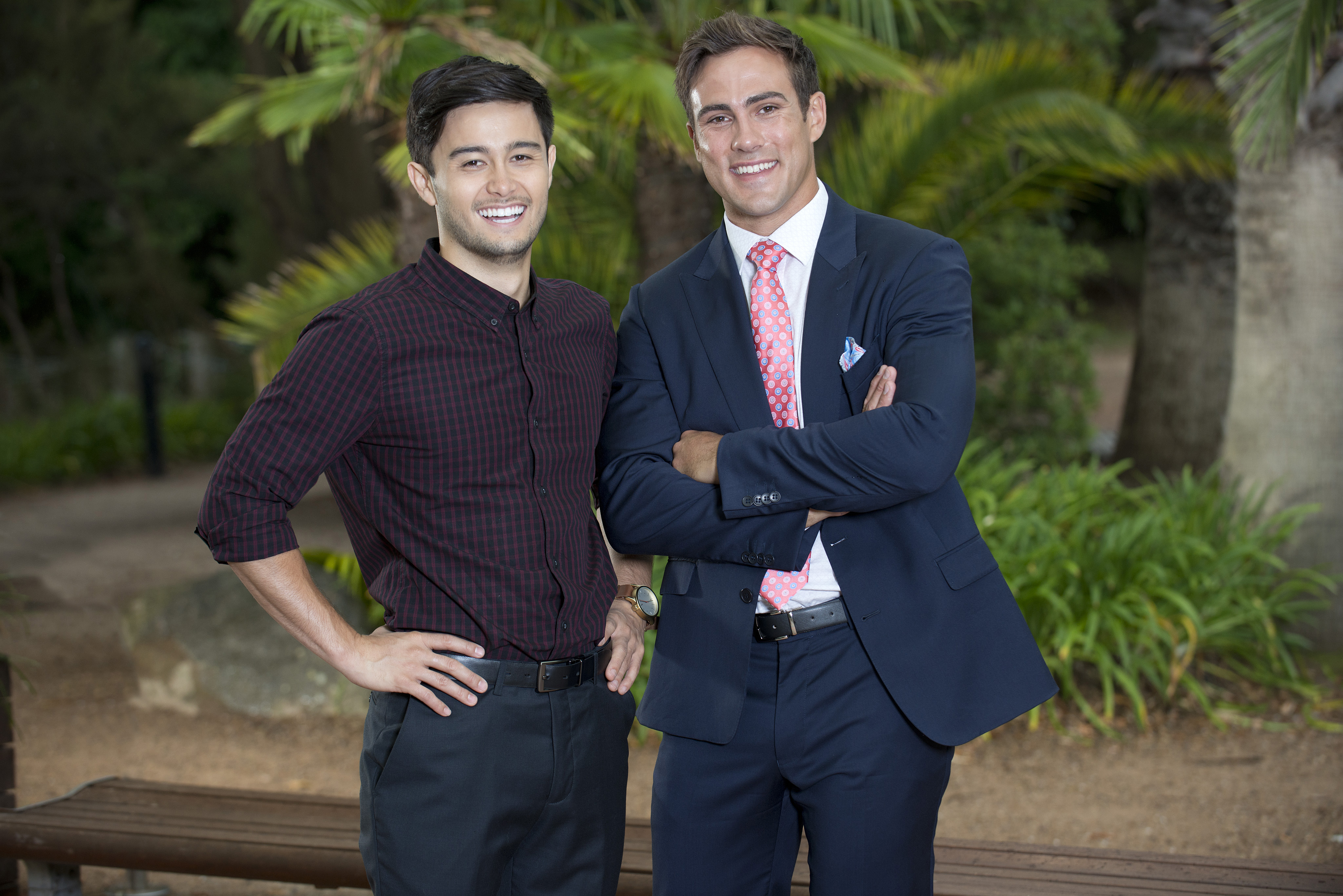 Will they, won't they? [Picture: Channel 5]

Do you think David and Aaron belong together?
I think they work together, but it's bad timing. Aaron's really comfortable with his sexuality, but David's just come out and he has a lot to explore. So it's best to try and wait, and that's Aaron's mentality. But sometime's you've gotta go with your heart and not your head.
And is Tom going to be around for a while?
No, unfortunately not. He comes in to stir the pot and then disappears. But you never know, when things are going smoothly in the future he might come back.
David and Aaron have got their own 'squish' name, #Daaron – that's a good sign!
We've got the Instagram pages and there seems to be a good following for the couple – not that they're even a couple, mind you.
Do you ever look at a new script and wonder why Aaron is shirtless in a particular scene?
Umm, I think it's a given. It's part of being the Brennan brothers, they're always by the pool even in the middle of winter. It's kinda just how it is.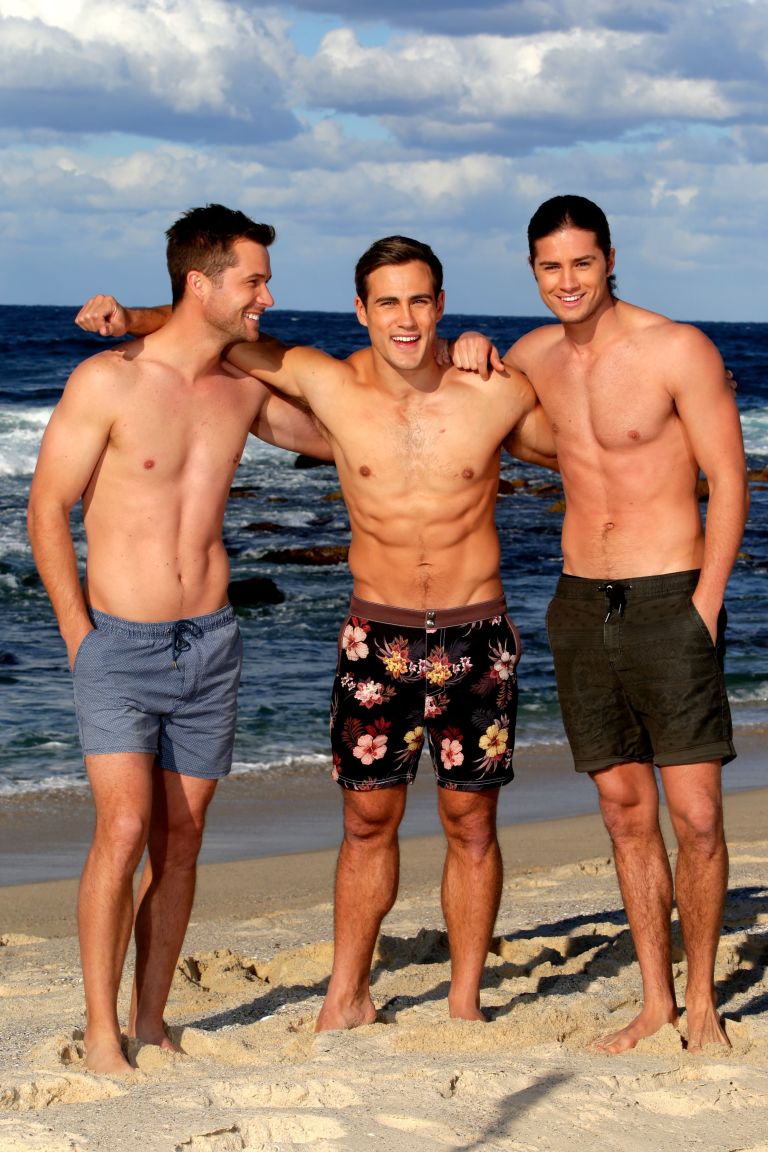 That allergy to wearing shirts strikes again... [Picture: Twitter]
Apparently the boys' mother is arriving soon. Can you give us any hints on what to expect from her?
Yeah, Faye Brennan. She comes in and it's not the most welcoming storyline. I met with the writers and was told it's gonna turn dark and it goes dark for a long time, so have as much fun now as you possibly can. That dark side is coming in a month or two.
That's exciting.
Yeah, it's a really heavy storyline. The three brothers, Scott McGregor, Travis Burns and me, plus the actress who plays our mum, we've all put a lot of effort in and we're all really proud of the final result.
Do you have any ambitions to head over to LA, as many former Ramsay Street actors have?
Yeah, I'd love to. Being on a show like this, studios from all over the world come knocking because they know you can work, you have the technical ability to get it done. So it's just a matter of timing, you have to pick the right train to get on. I'm always reading scripts and new auditions coming in. When the time's right it'll be the first thing I do.
And who is your favourite other Neighbours character, past or present?
Bouncer!
That's a cop out.
Bouncer Two!
Neighbours airs on Channel 5, weekdays – 1.45pm & 5.30pm