WATCH: Holly and Phil Just Can't Get Through This Sentence Without Laughing!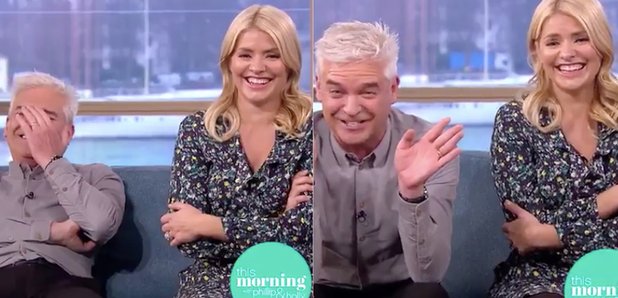 It seems like the This Morning pair can't go a day without giggling!
Holly and Phil never fail to make us giggle with their hilarious innuendo moments on This Morning but this clip proves we don't even see HALF of it!
This Morning's official Twitter page shared a hilarious clip of the pair trying to record a promo for the following show but bursting out with laughter at every attempt.
It seems the sentence the pair got the giggles about was in relation to 'Gwyneth Paltrow's panty' and the Phil in particular was reduced to fits of laughter every time he tried to say it.
Ever wondered how many times it takes @Schofe and @hollywills to record tomorrow's promo. If it includes 'Gwyneth's tidy pantry'....a LOT! pic.twitter.com/RW5QZTZLG0

— This Morning (@thismorning) January 31, 2017
Phil said that it was impossible to "record a promo for tomorrow's show with the words Gwyneth Paltrow's pantry!".
Holly then joins in the infectious giggling before they have to start recording again...and again...and again!
The producers of this morning must have to have a LOT of patience with these two around.
We bet Gwyneth Paltrow didn't realise her pantry was so hilarious!