Holly And Phil's Mums Share Sweet Memories Of Their Children On TV!
3 April 2017, 12:25 | Updated: 14 July 2017, 11:11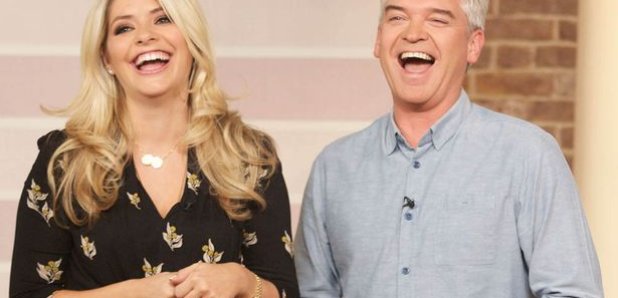 Holly Willoughby and Phillip Schofield's mums joined them on All Round To Mrs Brown's for a giggle and a reminisce.
Imagine being the mothers of British TV's most famous daytime duo, Holly and Phil! For a start, there would certainly be A LOT of childhood memories you could embarrass them with! And that's exactly what happened on 'All Round To Mrs Brown's' on Saturday evening.
The show also featured singer Lulu and was such a hit it managed to beat The Voice in viewing figures.
The 'This Morning' pair were joined by mums Lynne Willoughby and Pat Schofield for a chat with the hilarious Irish matriarch.
Pat spilled the beans that Phil had always set his sights on TV stardom from an early age revealing "he used to have a pretend microphone and say 'i'm just going to give an interview with these visitors' - aww!
Holly revealed how close she and mum Lynne are saying "I still run everything past her. If I'm about to buy a pair of shoes, I'll go, 'Mum, do you think I should be doing this?' It's silly. I'm a fully grown woman, of course I can buy shoes. But I still like to talk to her about everything."
She also spoke fondly of how her parents marriage has inspired her.
"My mum and dad have been together for years and years, and they are a real team," she said. "My mum instilled in me that importance of family life and being married to somebody who is a real partner. From watching her with my dad over the years, I knew that was something I really wanted for myself."
Aww! We bet the pair of them have very proud mums that's for sure.