Holly Willoughby Makes Big Blunder After Birthday Drinks On This Morning
9 February 2018, 11:06 | Updated: 9 February 2018, 11:22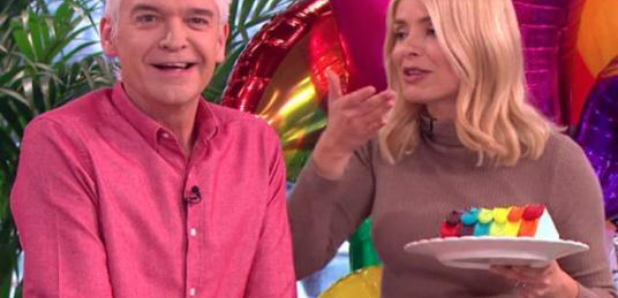 Holly Willoughby winds up forgetting her presenter duties live on This Morning!
In celebration of Holly Willoughby's birthday this coming Saturday, herself and Philip Schofield tucked into some cake and a glass of bubbles on yesterday's This Morning.
However, enjoying herself possibly too much, she appeared to forget that she still had to present and said goodbye too early.
Digging into the food Phil said: "All of this we'll be eating as soon as we come off air." To which Holly responded: "Yeah, I'm not moving. See you, bye bye."
Phil then jumped in saying: "No, we've still got to do it!"
Shocked, Holly shouted: "Oh we've still got a bit, and then started to explain what was coming up on tomorrow's show.
She explained that the cake was a distraction saying: "You can't give me cake and make me concentrate!"
As well as having some fizz, Holly and Phil also tried four types of whisky, within the first half an hour of the morning show - in honour of National Scotch Day.
If one thing's for sure, those two definitely know how to celebrate! The mum-of-three turns 37 tomorrow.
Happy Birthday in advance Holly!
Watch more: