Holly Willoughby Nearly 'Wets Herself' On This Morning After ANOTHER Giggling Fit
7 June 2017, 16:10 | Updated: 14 July 2017, 11:11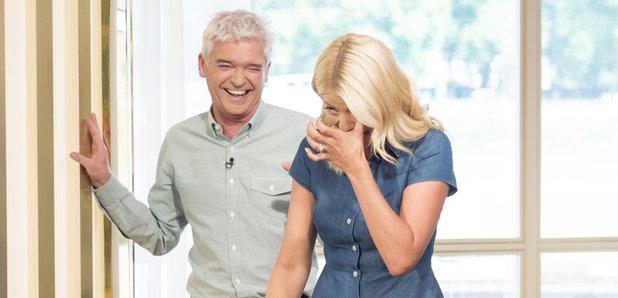 The loveable presenter has been up to her usual tricks, and this time her laughter was out of control.
Holly Willoughby is no stranger to a laughing fit, but this time it seems that her giggles really did get the best of her.
The bubbly This Morning host admitted she nearly 'wet herself' after bursting into a fit of laughter with co-host Philip Schofield following a night of partying at the Glamour Women Of The Year Awards on Tuesday night.
Holly was seen collapsing to the floor with laughter and while she tried to contain herself, she failed miserably.
At 12:15, we'll be tasting @Fearnecotton's cupcakes...what could possibly go wrong? @hollywills @Schofe #thismorning pic.twitter.com/LdZxd6yynT

— This Morning (@thismorning) June 7, 2017
Her bought of hysterics came only minutes into the show over what appeared to be a simple link to an appearance from her friend Fearne Cotton.
Holly and her co-host Phil Schofield had a good start as they informed viewers about what was coming up in the show, but when Holly read out the final item, telling viewers: "And at 12:15 we'll be tasting Fearne Cotton's cupcakes." - everything quickly went south.

Pulling a bemused face as the camera panned back to the studio, Holly was soon struggling to contain her giggles as Phil tried to play the hero carry on.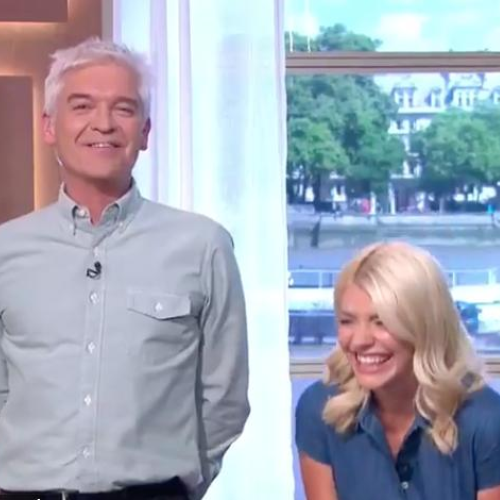 Elsewhere, Emma Willis revealed that Holly Willoughby is so mischevious she convinced her to stage dive at her wedding to Matt Willis.
The heart presenter had been on the show to promote her hosting duties for 'The Voice UK: Kids' when she revealed the hilarious tale.
"When I got married, Holly made me stage dive in my wedding dress. She was on stage saying "do it, do it, do it!"

Oh dear! Holly please behave!