Holly Willoughby's Top Tip For Packing For Your Holiday - And It's Dirty
30 March 2017, 10:32 | Updated: 14 July 2017, 11:11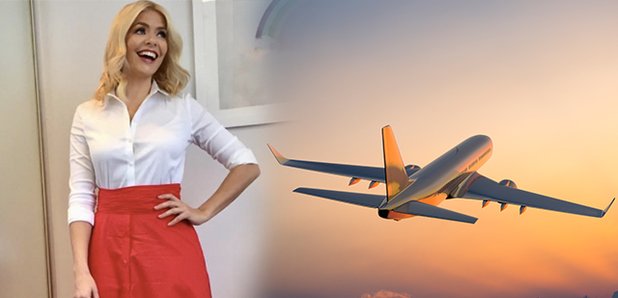 Packing for your holiday can be a stressful process... but unpacking when you get home can be a nightmare! Holly Willoughby shares her tips on how to make it a whole lot easier.
Holly Willougby has imparted her wisdom about the key to a successful holiday and it involves packing.
And we're not talking about your bog standard roll your clothes holiday hack.
The presenter and mum of three has let us in on a her little secret - the key to a successful getaway is to always bring a dirty washing bag.
In an interview to promote Diet Coke, she said: "I always have a total dirty washing bag on holiday so that when I get home it is piled straight into the washing machine and all the clean stuff is together."
Holly, who celebrated her 36 birthday last month revealed that she had "everything" she could possibly want on her birthday - thanks to her three children.
She shared a snap on her birthday of her children piling on top of her in bed to wish their mum happy birthday.
"Everything I could possibly ever want on my birthday!!!!" she commented on the photo shared with her 1.8m followers on Instagram.
Holly beamed as she hugged her children Harry, seven, Belle, five, and Chester, two – obscuring her husband Dan from view.
Everyone was in their pyjamas and Holly couldn't have looked happier.