Horror As Weather Girl Is Pooed On By A Bird LIVE On TV!
12 April 2017, 16:30 | Updated: 14 July 2017, 11:11
Weather Presenter Pooed on by Baby Chicken Live on Air! | Good Morning Britain
01:27
Good Morning Britain's Laura Tobin found out the hard way why animals and live TV don't always go hand in hand...
Laura Tobin thought it would be a cute idea to bring along a chick to help her through her Easter weather forecast on Good Morning Britain. And it was cute, right up until the little chick did a poop on Laura's hand.
Ah, the joys of live TV! What was that rule again - never work with children or animals?
We don't think Laura got that memo...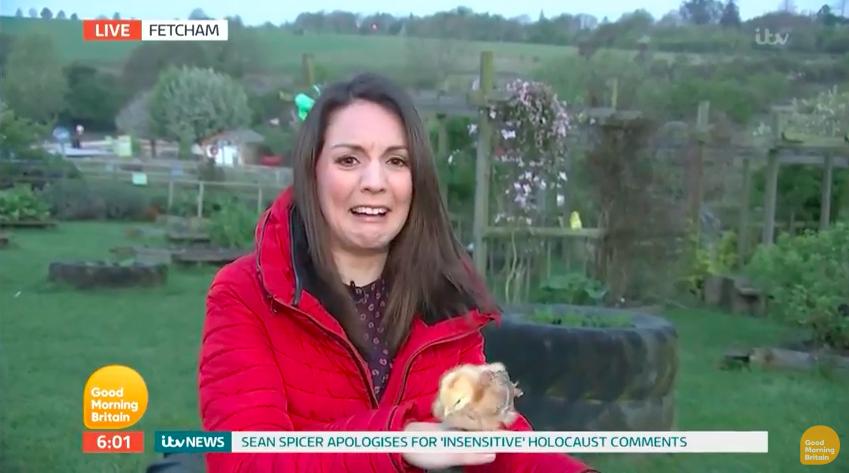 Poor Laura!
The stinky incident took place while she was reporting live from a farm in Surrey and the little feathered friend gave her a surprise Easter gift mid-broadcast.
She squealed 'Ew, he pooed on me!' while trying to subtly clean up the mess. Luckily, she saw the funny side and the crew and Eamon and Kate back in the London studio all seemed to have a good laugh about it.
They apparently were unsure what sex the bird was, but after the incident Kate said it was 'definitely a boy!'