Loose Women Bare All In A Bid To 'Stick Two Fingers Up' At Airbrushing
2 May 2017, 12:10 | Updated: 14 July 2017, 11:11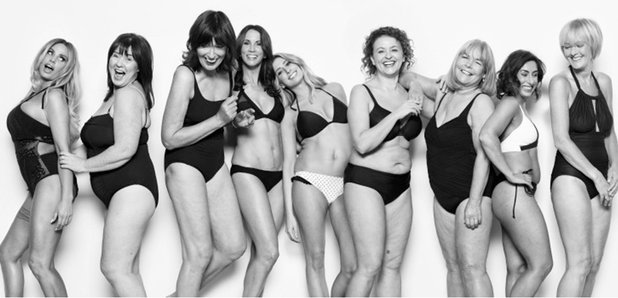 The stars of Loose Women have stripped off in a bid to empower women to love their bodies, just the way they are.
The photographs - taken by international swimwear photographer and rock god, Bryan Adams - show the panellist baring their bodies for the first time without filters or airbrushing.
Katie Price, Coleen Nolan, Janet Street-Porter, Jane Moore Stacey Solomon, Linda Robson, Nadia Sawalha and Andrea McLean took part in the shoot for the Loose Women Body Stories, which airs on Tuesday.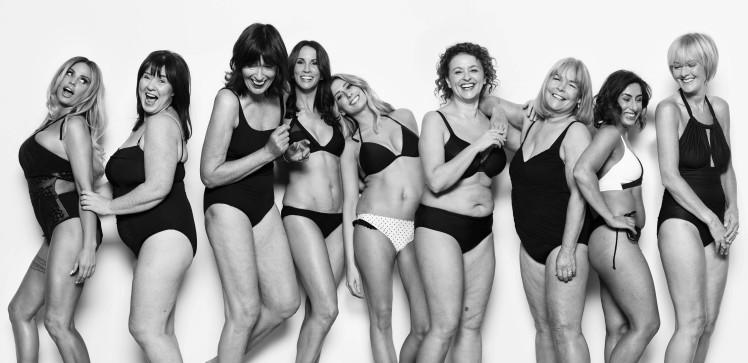 Picture | ITV
Nadia said she felt "panic stricken" posing in front of the 57-year-old rocker.
However, she felt "liberated" showing off her "battle scars".
She said: "I have wasted more time than I can to think of over my body issues. I've always hated being naked. I felt quite panic stricken at the thought of getting my body out in front of myself never mind a rock god! Stepping into the studio in my bra and pants was beyond cringe. There I was stretch marks, cellulite and all the battle scars of life for all to see with the knowledge that there would be zero airbrushing.
"And to be honest that's why I wanted to do the shoot. I wanted to practice what I preach to my daughters. What the hell does it matter what we look like as long as we are smart, brave and kind?
"I'm praying that after this I will feel liberated and no longer be living in my secret cellulite hell!"
Photographer Bryan Adams said: "It was a funny thing to get a call and be asked to do this… and what I thought was interesting about the brief was, they wanna be natural, they don't want any retouching, and they want it to be real, and I thought, 'Ok! that sounds really good!'
"So the fact that all of the women were all being really honest about how they are, I thought, 'Well that's great.'"