WATCH: Loose Women Question The Beast's Marriage To His Second Cousin And The Chase Fans Are Fuming
23 August 2017, 08:15 | Updated: 23 August 2017, 10:04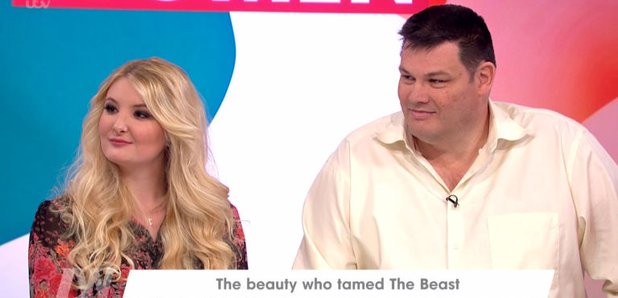 The Chase's Mark Labbett was forced to defend his marriage on live TV whilst being probed by the Loose Women panel.
Loose Women viewers and fans of The Chase have rushed to defend Mark Labbett and his wife after the panel awkwardly 'revealed' to the audience that the couple were actually second cousins.
The 52-year-old Chaser, also known as 'The Beast' appeared on the show with his 26-year-old wife Katie to talk about the show that has made him relatively famous.
However, after discussing The Chase's new family-focused format, presenter Andrea McLean then began questioning the couple on the origin of their relationship, revealing that their fathers were in fact first cousins.
Why did they find it appropriate to bring up that they were second cousins... unnecessary. #LooseWomen

— Tp (@inotnottap) August 21, 2017
lol they deffo didn't want Andrea to bring that up #LooseWomen

— Natasha (@tashwheatley_) August 21, 2017
His cousin is his wife #LooseWomen

— wendy darlin (@EsthAji) August 21, 2017
Despite some viewers feeling shocked by the news, many others hit out at the show, dubbing Andrea's line of questioning "unnecessary".
The couple were not aware that they were related when they tied the knot back in October 2014. However, their relationship is perfectly legal, following government guidelines that people from the same family can get married as long as you are not "closely related".