Louis Tomlinson Admits It Was A Shock When Cheryl And Liam Made It Official
24 July 2017, 15:12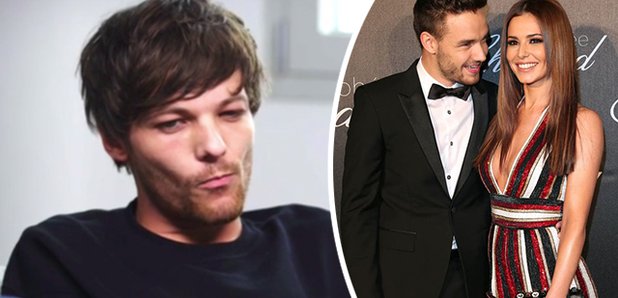 Louis Tomlinson was "shocked" when he first found out Liam Payne was dating Cheryl.
The One Direction star is "super happy" that his bandmate is dating the 'Crazy Stupid Love' singer and hopes he can get his son Freddie, 18 months, and Liam's son Bear, four months, together for a playdate soon.
He said: "I heard little bits of development every now and then from Liam but I didn't know how far it was gonna end up.
"Obviously I'm super happy for them but at first it was a bit of a shock I suppose.
"I'm super happy for him and we haven't been able to do it yet logistically but I'm really excited about having Freddie and Bear in the same room. It's gonna be cool."
And Louis admits he "wasn't ready" to be a dad when he found out his ex Briana Jungwirth was pregnant but says fatherhood is the "most rewarding thing in the world".
Asked if he felt ready to be a dad when he found out the news during an interview on ITV's Lorraine, he explained: "No, but who does? In reality what bloke, if you say to them 'Are you ready?' says yes.
"They might lie and say they are but the only way you're ready is through experience. It's intimidating but it's the most rewarding thing in the world. Freddie is amazing, he's sprinting around everywhere."
Meanwhile, Louis previously described fatherhood as a blessing.
He shared: "I wouldn't have made this decision if someone asked me on the day. But thank God that the decision was made for me because it's just a blessing to be this age and to be able to have a child."
The 25-year-old star teamed up with the US singer/songwriter Bebe Rexha for the video of his latest solo single 'Back to You' and despite a slightly uncomfortable opening, the pair had a "really nice" day.
It's not his first single since One Direction took a hiatus. He released Just Hold On at the end of last year, and performed it on the X Factor just hours after his mum, Johanna Deakin lost her battle with cancer.
Talking about performing just after the death of his mum, Louis said: "Yeah it was a difficult thing for me, you know.
"Weirdly in hindsight it kind of helped. You know I had this one conversation with my mum and I said, 'how the hell am I meant to be able to do this now?' she just said, 'you have to do it, you have to do it'.
"It was for both of us yeah and it was nice. And actually I've never really felt anything like this from - I suppose because I've never had anything like it - I did feel the support in general, it stretched beyond the fanbase actually."