A HUGE 'Neighbours' Troublemaker Is Returning To The Soap!
30 October 2017, 14:40 | Updated: 31 October 2017, 09:40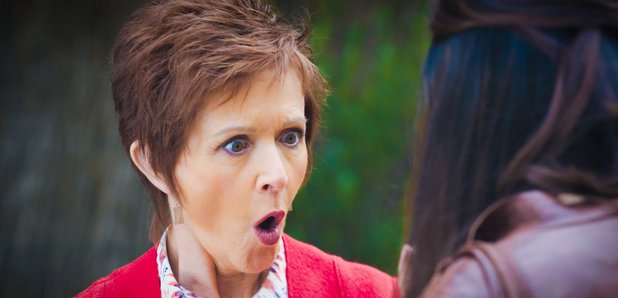 Watch out, Ramsay Street...
SPOILER ALERT
Hurricane Izzy is heading back to Erinsborough! Neighbours has confirmed that, after a decade away, fan favourite Natalie Bassingthwaighte is returning to the Channel 5 soap for a guest stint. She'll make her much-anticipated return during a one-hour special in February.
The actress told Australia's Herald Sun: "They [Neighbours] have been asking me since I left, I think, to come back on to the show. It is not like I never wanted to come back, but I wanted to spread my wings and have some adventures and take on some different roles."
"I have loved the character, I always have. I feel very fortunate to play such a juicy role like that. For me, it was my big start and I am very grateful for that."
Izzy – a homewrecker that viewers loved to hate - was one of the show's most memorable and controversial characters. She caused all kinds of mayhem during her original 2003-2007 run.
Paul Robinson (Stefan Dennis) and Dr. Karl Kennedy (Alan Fletcher) both had romantic entanglements with the money-hungry minx. Paternity lies, a drug problem and a disappearance were just some of the dramas that Izzy was involved with during one of the show's liveliest eras.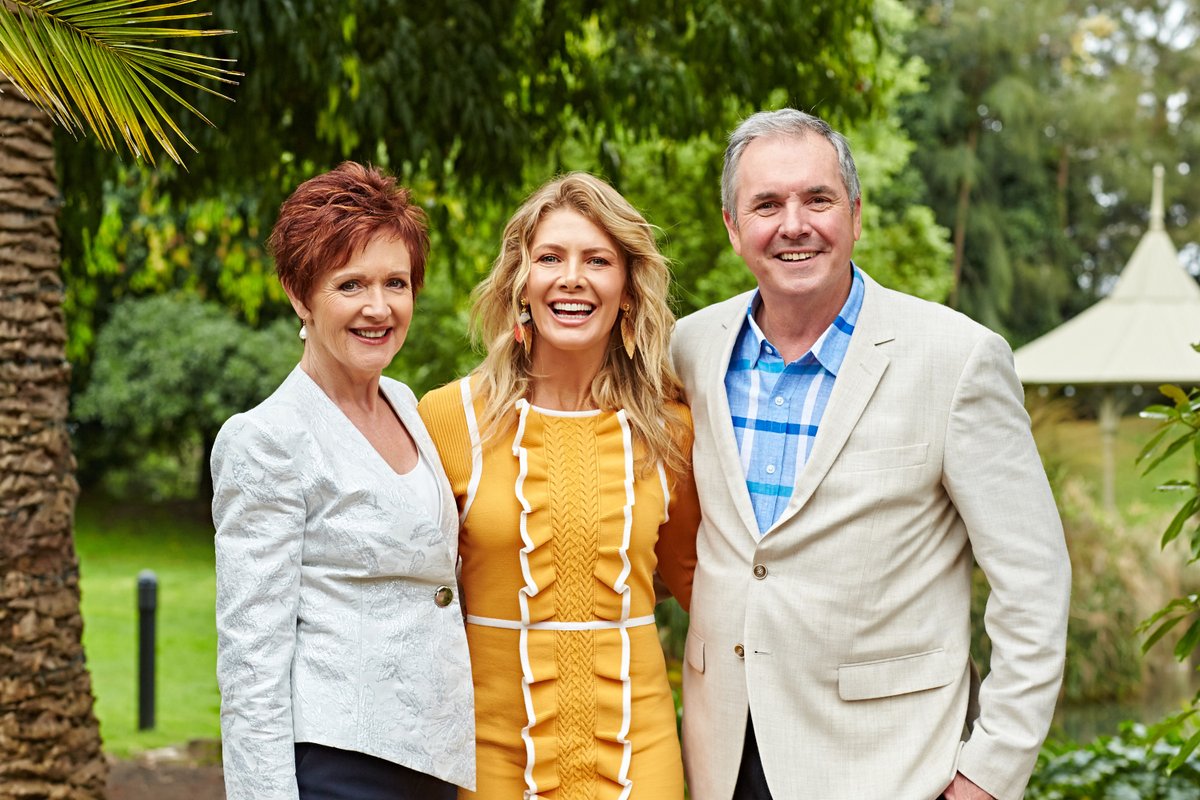 They may not be smiling for much longer.... [Picture: Channel 5/Fremantle Media]
Excitingly, it sounds like there's more soapy shenanigans ahead in her 2018 return. "Izzy always likes to make an entrance and this was no exception," Bassingthwaighte told Australia's Daily Telegraph. "It is full on and I think if you loved to hate Izzy before, you will love to hate her even more.
Look out Susan, Izzy's coming back to Erinsborough! #Neighbours https://t.co/9weJxW6OPk pic.twitter.com/FQgZ7FvMZ9

— Neighbours (@neighbours) October 29, 2017
Her co-stars, including Neighbours legend Jackie Woodburne aka Izzy's nemesis Susan Kennedy, are also thrilled to have her back.
"Having Izzy back on the scene is tremendous because she is the one person Susan can just hate and behave appallingly to, which is so not her usual persona, she told Australia's Daily Telegraph. "For me, having Nat on set is such a huge boost of energy and enormous fun. I absolutely love having her around."
Neighbours continues at 1.45pm and 5.30pm weekdays on Channel 5