Phillip Schofield Was REPLACED On This Morning And Fans Are Confused
2 March 2017, 14:51 | Updated: 14 July 2017, 11:11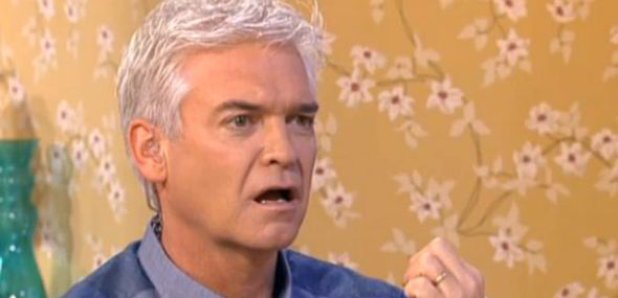 If you tuned in to ITV's This Morning then you'll have noticed that it wasn't Phillip Schofield sitting next to Holly Willoughby on the sofa.
Strictly Come Dancing winner Ore Oduba stepped in for Phil on This Morning on Thursday and viewers were delighted.
The BBC Sport presenter is delighted to have been asked to cover for regular host Phillip Schofield after proving popular alongside Holly Willoughby when he joined her on the sofa last November.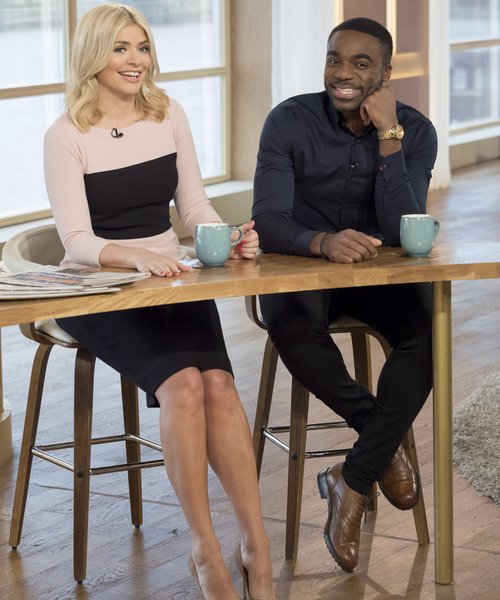 Ore stepped in for Phillip Schofield on This Morning. Picture | REX/ITV
Loyal fans took to twitter to express how much they liked Ore on the show but were also keen to profess their loyalty to Phil.
On taking on the stand-in role, Ore said: "I can't thank This Morning enough for welcoming me back, and Phillip for letting me warm his seat again.
"I had a fantastic time with Holly and the team back in November, I can't wait to get back in the studio."
And programme bosses were equally delighted to get the popular presenter back while Phillip, 54, is away due to other filming commitments.
A source told The Sun newspaper: "Ore doesn't hide how much he loves This Morning, and viewers appeared to love him hosting alongside Holly last time."
Phillip previously joked he wanted to have the 31-year-old star "killed" after he did such a good job hosting in November.
Asked if he was worried about Ore stealing his slot on the show, he said: "No, no, because they know if they're really good they know I'll have him killed."
But Phillip then admitted he was happy to hear Ore had been a hit with viewers. He added: "I haven't seen it because I was working, but apparently it went really well.
"That's what I want for the show. It's good to know that if someone is going to stand in for you, it's all in safe hands. I'm thrilled for him."
It was previously claimed Ore was at the heart of a bidding war between the BBC - who he has worked with since 2008 - and ITV after winning 'Strictly' in December.
A source said: "It's clear Ore's a rising star and he's now a household name because of 'Strictly Come Dancing'. He was given his 'One Show' presenting debut during 'Strictly Come Dancing' in a really tricky episode where he had to interview Sir Cliff Richard, but passed the test with flying colours."
But ITV reportedly slapped down a £500,000 offer as they liked the way he presented 'This Morning'.
The insider explained: "There's a sense of urgency to get him presenting some other programmes and have him based in London now after his spot on 'This Morning'."